Detalii loc de munca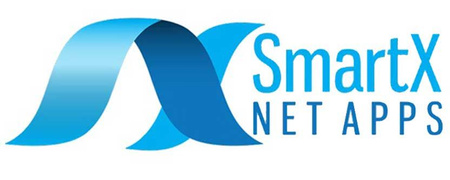 Nivelul carierei
Middle (2-5 ani), Senior (5-10 ani)
Tip job
Full time
Job partial remote
(timpul de lucru se va imparti intre remote si sediul companiei)
Limbi vorbite
Engleză
- Avansat
* toate limbile sunt obligatorii
We are a team of tech people mostly, working on a web platform using cutting edge Internet technologies.
We're not ordinary, so we're now looking for an enthuziastic, highly self-motivated colleague to help us with planning and dealing a wide range of HR activities and provide support to our staff.
In this role you'll have also some administrative responsibilities, in the areas briefly described below:
Recruitment and induction:
handles the full cycle of hiring proces, from placing job ads, setting up and conducting interviews to sending offer letters and help new employees integrate in the company.
Employee engagement and performance management:
organizes company events and activities and supports staff throughout the periodical reviews and performance appraisal processes.
Internal rules and procedures:
suggests new procedures and policies, reviews, updates, creates different templates for internal use.
Personnel administration:
prepares, maintains, updates employee records and paperworks.
Other human resources operations:
ensures the accuracy of payroll input data, maintains employee relations and addresses employee issues, administrates benefits (meal vouchers, health insurance etc.), makes sure the company is compliant with existing employment laws and regulations.
Administrative:
communicates with some external collaborators, suppliers, banks and authorities; negotiates offers, handles contracts; runs daily functions such payments; keeps track of assets.
This might be the place for you if you are:
People oriented, trustworthy and discreet, with very good organizational and communication skills (both Romanian and English);
Easy adaptabil, with initiative, able to work independently;
Problem solving oriented.
You also have:
Minimum 3 years experience in human resources with focus on recruiting and/or general HR function (any additional administrative experience will be a plus);
Good knowledge of labor legislation;
Experience in IT recruitment and very good understanding of current IT market;
The ability to develop and maintain professional working relationships at all levels.
We have:
Benefits and professional development according to each individual's needs, including, but not only:
- Private medical plan at Medicover Clinic;
- Trainings & career development programs – in the country and abroad, online during the pandemic period;
- Meal vouchers (maximum value);
- Bookster;
- Performance reviews and compensation based on your results, performance based bonus structure.
Team buildings and company events – we find reasons to celebrate! It could be about our wins, birthdays, or simply for having good time together.
Cozy workplace located within walking distance of many delicious restaurants and cafés; during Pandemic we're working from home, but our office is open for the employees who want to go out and meet their colleagues once in a while; we respect all the safety measures.
Thank you!