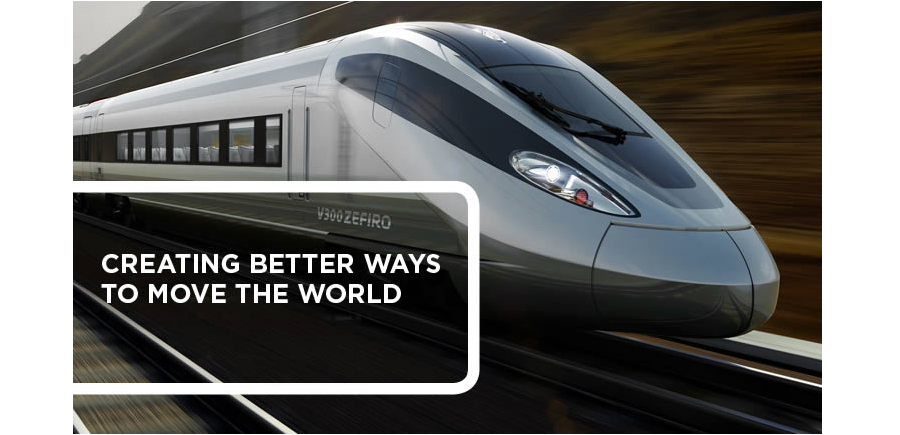 Bombardier Transportation
We are Bombardier
Get on board, we can drive you further in your career!
As the world's leading manufacturer of both planes and trains, we have built an extensive and diverse portfolio of winning mobility solutions. Everywhere people travel by land and in the air, a Bombardier product is ready to transport them. From category-defining business, jets and commercial aircraft designed for the challenges of today, to sleek high-speed trains and public transit that is smarter than
Bombardier Transportation is the number one provider of rail solutions in the world. Our business holds the number one global market position in eight of the ten markets we service. Our product portfolio includes a full range of passenger rail vehicles and we manufacture locomotives, bogies, propulsion and rail control solutions, setting new standards in sustainable
The Human Resources Operations Centre is fulfilling more thanemployee service requests monthly. We manage all aspects of Bombardier Transportation HR Services, as recruiting most of position in European portfolio, managing employee records and hiring documents, delivering global mobility services, implementing country training plans, functional global programs and e-learning modules and delivering monthly payroll and bonus reviews.
For our Human Resources Centre, based in Cluj-Napoca we are looking for a: HR Analyst (with German)
Your Role:
You will have to manage various incoming HR service requests from Managers, Employees and HR Business Partners in our European business operations. This involves updating records, creating documents and escalating non-standard requests to specialist teams for
Your Challenges:
HR Service Request Handling: you will action as many incoming service requests as possible to meet the business needs and ensure that the SSO meets its Service Level Agreements. Actions will include an end to end generalist service to secure authorizations, address issues, create employee documentation, support in recruiting, training administration, update systems and maintain employee files.
As our first line support on HR issues for customers
Run standard and ad hoc reports on request for customers and other HR Operations Center stakeholders
Identify improvement opportunities and proactively suggest and/or support their implementation
Support Customer Queries: you will also need to assist customers who are unclear about the nature of their request
Project Activities: participate in projects to develop processes, systems and standards to continuously improve service delivery
Profile:
Education: Bachelor Degree will represents an asset to the role
Foreign Languages: English and German – at a proficient level
Working experience: 0-1 years relevant experience;
Experience with CRM, SAP HR and systems supporting training, staffing, compensation and payroll would be an advantage
Excellent customer management and interpersonal skills
Good analytical skills and attention to details required
Excellent time management and organizational skill
Ability to work independently and drive results
Ability to work in a multicultural and diverse environment.
Ability to manage and prioritize own workload.
Why work for us?

The Human Resources Operations Center in Cluj-Napoca offers an outstanding professional environment with career development opportunities you would expect of a market leading international organization. We are located in the center of the city and we offer an open, having a friendly working
Are you interested in starting an exciting career at Bombardier Transportation? If so, submit your application by visiting our Career Site or Facebook page
Your ideas move people!