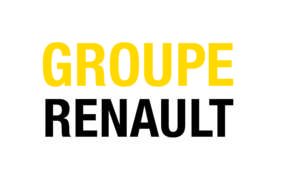 HIL Specialist – Automotive software validation
Nivel cariera
Entry (0-2 ani), Middle (2-5 ani), Senior (5-10 ani)
HIL simulators allow developers to validate new hardware and software automotive solutions interfacing the car's Electronic Control Units with a virtual MATLAB environment.
In a typical HIL Simulator:
A dedicated real-time processor executes mathematical models which emulate engine dynamics.
An I/O unit allows the connection of real vehicle sensors and actuators (or even some of the sensors are computed and simulated in the HIL bench)
Finally, the Electronic Control Unit (ECU) under test is connected to the system and the simulator interfaces with it, communicating just like in real life with the ECU on all inputs and outputs
While being technically complex and high-tech, the HIL simulators provide unparalleled precision, speed and flexibility to the software validation for all the major players of the automotive world, for both thermic and electrical vehicles.
As a HIL Specialist at Renault, your responsibilities will be to:
Develop the HIL environment in computing systems such as MATLAB Simulink and AMESIM. The developed strategies allow the functioning and the interfacing of the ECU with the HIL Simulator and direct access to the software internal variables for validation purposes.
Physically interface the ECU with the HIL Simulator. This requires solid knowledge of electronics as the complexity of the system requires all sort of inputs and outputs: digital, analogic, PWM, electric engines command, lambda probes, etc. Also understanding of the vehicle's electrical schema is needed.
Debug the HIL Simulink model and its ECU interface with the client in order to have a HIL simulation equivalent to the real vehicle behavior. This also implies working with the calibrated software inside the ECU.
Do automatic tests development. Repetitive tests can be coded to run in automatic mode, without user manipulation during the night on the HIL simulators. Knowledge of programming languages such as C++, C# and Python constitutes a real advantage.
For this role, we are looking for an Engineer with degree in Electrical Engineering, Automation and Computer science or Electronics and Telecommunication, who has a good knowledge of MATLAB Simulink and knows control of systems and feed-back loop concept.
Good knowledge of electronic interfaces, input and output stages and general electronic schema and experience with programming languages as C++, C# and Python are very important. Also having the ability to write and understand a program is necessary along with the understanding of how a programmed sequence works and what its effects are both in the processor and on the inputs/outputs.
Advanced level of English is mandatory, as interactions with most clients is done in English.