At in-tech we test vehicle electronics and develop software for industry and transportation vehicles.
in-tech believes in and offers an outstanding work atmosphere, team spirit and a fun place to always give our best performance. That is why we look for colleagues who share this enthusiasm and want to proceed full speed ahead together with us.
We are looking for junior/mid software test engineers to join our new team in Bucharest starting November 2019.
6 open positions starting November 2019.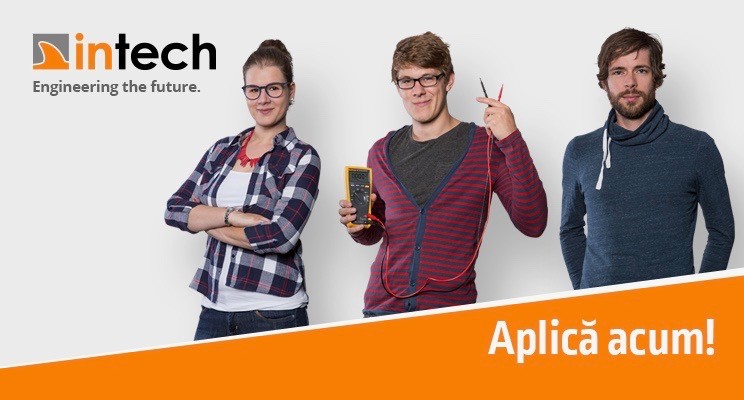 Our team is working with the colleagues in The Czech Republic and Brasov on a challenging project for an important Tier 1 supplier in the automotive industry. We are testing the functionality of electronic component units for the automotive industry (electric vehicle).
Your responsibilities:
You collaborate with your team in the creation and automation of test cases.
Your main responsibilities will be:
requirements analysis
test specification creation
test case automation (C++, Python)
test case execution using HiL test benches (via remote access)
working with specific tools and hardware: Vector tools (. CANoe, CANape), EXAM, DOORS, dSpace HiL
Furthermore you have the possibility to bring innovations inside the project!
Our expectations:
you graduated a faculty in the fields of IT, electrical engineering, mecatronics or similar
you already have knowledge and/or experience with: C++ or a similar programming language, CANoe, EXAM, DOORS, HiL
ideally you already have minimum 1 year work experience as software tester (manual & automated, any area)
you can communicate easily in English on a daily basis
And most of all: you are like us!
Are you a team player, open and have a positive attitude towards challenges? That is exactly what we are looking for!
Apply with us!
In our company you will find nice colleagues, a friendly team and a professional work environment.
We ensure an induction period at the beginning of the activity: 1 month with the experienced team in Brasov.
Other benefits: flexible working hours (full time), meal tickets, private medical services.
We are looking forward to meet you!
Send us your application!