Detalii loc de munca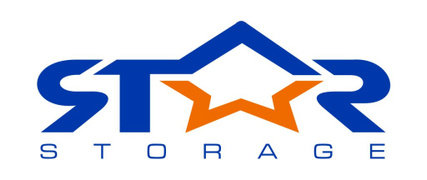 Head of Project Management Office
Nivelul carierei
Senior (5-10 ani), Executive (>10 ani)
We are looking for a senior professional to join our team as the Head of PMO. The responsibilities include managing the day-to-day activities in the Project Management Office, providing guidance on PMO policies and processes, overseeing project management staff, and collaborating with other department leaders to develop projects and programs.
Main responsibilities:
Collaborating with other department leaders to define, prioritize, and develop projects;
Planning project management, including setting deadlines, prioritizing tasks, and assigning team members to various deliverables;
Analyzing financial data, including project budgets, risks, and resource allocation;
Providing financial reports and budget outlines to Executives;
Overseeing the development of the project and ensuring that team members are carrying out their tasks efficiently while upholding the company's standards (technical support projects included);
Drafting new and improving existing PMO policies and processes;
Continuously evaluating projects to ensure they are meeting company standards, budgets, and deadlines;
Accurately documenting the project's phases, scope, budget, etc.
Requirements:
Bachelor's degree in Business, Administration, Technology or related fields;
Project Management Professional (PMP) Certification may be considered an advantage;
Minimum of 10 years' experience in IT project management;
Minimum of 3 year's experience in a supervisory position;
Very good understanding of software development life cycle;
Strong leadership, organizational and time management skills;
Outstanding verbal and written communication skills;
Effective approach style with stakeholders at all levels;
Strong attention to details and continuous improvement oriented;
Proven analytical and problem-solving skills;
Good technical skills;
Very good interpersonal and multi-tasking skills.
STAR STORAGE IS THE RIGHT PLACE FOR YOU! DISCOVER WHY!
Work with cutting edge technology!
We know how important it is to have access to modern technologies that allow you to put into practice the most innovative ideas and to facilitate the best conditions for your productivity.
You are part of a global success!
Our software products are appreciated worldwide being used by top clients on four continents (US, Europe, Asia and Africa), and you have the opportunity to contribute to this success.
You acquire experience in exceptional projects for top clients!
Clients from various industries recommend us, both in Romania and worldwide. You have the opportunity to overcome multiple challenges and obtain real competences to develop yourself involving in the implementation of outstanding projects.
You develop professionally using our experience gained in 20 years!
Benefit from our knowledge and experience of the last 20 years and have the opportunity to develop your skills, access to a knowledge base and top professional courses for certifications.
You put your personal mark on results and your value is recognized!
In Star Storage we support ideas and personal initiative and cherish results. You have the opportunity to see how your skills turn into value.
WE ARE LOOKING FOR EXCEPTIONAL COLLEAGUES! Take the next step in your career and contribute to our global success!