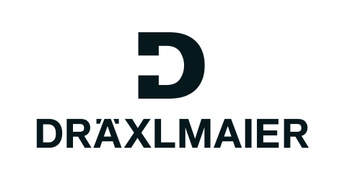 Harware  Developer -Internship
Nivelul carierei
Entry (0-2 ani)
DRÄXLMAIER Group is a globally operating family-owned company, with its headquarters in Vilsbiburg, Germany. Since it was founded in, the company has developed and manufactured modern wiring harness systems, exclusive interiors and central electrical and electronic components, with a clear focus on the premium automotive segment. Numbering aboutemployees, DRÄXLMAIER Group is one of the top 100 automotive suppliers in the world. With our automotive expertise, we contribute toward making cars safer, more comfortable and more energy-efficient in the future.
For our location in Pitesti we are looking for: Harware Developer -Internship
Responsibilities:
PCB development – Altium schematics and layout;
Create components and maintain Altium library;
Assemble and test prototype PCB assemblies;
Perform routine maintenance of Electronics Laboratory and Test Area (components stock, cables, wirings and so on);
Operate specialized PC software used to test automotive electronics and cable harnesses.
Requirements:
Basic knowledge of any CAD schematic and layout software such as Altium, Mentor, Cadence, Eagle, Orcad etc;
Basic knowledge in electronics design (analogous and digital);
Knowledge and skills with electronic assembly, test and measurement;
Basic ability in using MS Office software;
Languages: English intermediate.
Benefits :
Initial training;
Career advancement opportunities;
International work
If you have team spirit, appreciate independence and reliability and are enthusiastic about the automobile industry, please send your CV through our website, by searching for the job title: Harware Developer -Internship.
All candidates that fit the profile will be contacted in maximum 3 weeks.
By sending your personal data through electronic mail to any e-mail address of the DRÄXLMAIER Group, through social media platforms (Facebook, LinkedIn etc.) or by applying through an on-line job platform, you agree expressly and unequivocally that such data to be processed by Draexlmaier Group companies.