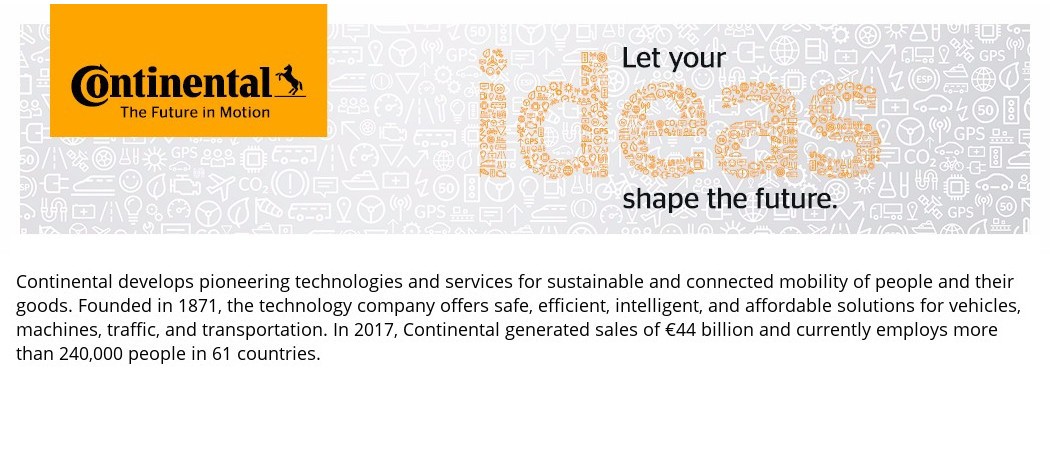 Hardware PCB Designer for Autonomous Driving (Iasi)
The product portfolio ranges from electronic and hydraulic brake and chassis control systems to sensors, advanced driver assistance systems, airbag electronics and sensorics as well as electronic air suspension systems all the way to windscreen washer systems and headlight cleaning nozzles. The focus lies on a high level of system competence and the networking of individual components. Thus products and system functions are developed along the SensePlanAct chain of effects. They form the foundation for automated driving. Chassis & Safety employs more than 47. 7k people worldwide and generated sales of approximately € billion in 2017.
As a PCB Designer you will design the layout for complex Printed Circuit Boards for our ADAS products using E-CAD tools (Zuken, CAM CAD etc...).
We will support you to become proficient and to gain responsibility for the following activities:
• Reviewing the schematic design together with the HW Lead Engineer.
• Being involved in choosing the right layer stack-up for PCBs of the new products.
• Choosing proper footprints for all electronic components from the design.
• Performing component placement by following specific design constraints.
• Performing PCB routing by following specific design requirements.
• Collaborating with other teams or parties like hardware designers, mechanical engineers, production engineers, PCB manufacturing.
• Creating design documentation and store it in the database according to internal procedures.
• Participating in project, schematic and layout review meetings.
• Participating in PCB sourcing when required. A mentor will support you to take over your responsibilities after the initial training phase with focus on our products, tools, processes and organization.
Do the following qualifications, experience and skills describe you?
• Diploma in Electronics or PCB design related discipline (Telecommunication, Automatics, Electrotechnic, Mechanics...)
• Good experience in Schematic entry and PCB Design (Orcad or/and Protel or/and Eagle...etc)
• Good experience in package design
• 3D Geometrical skills and aptitudes to understand space constraints
• Knowledge in using Microsoft Office tools (Excel, Word, PPT)
• Good English language skills
• Knowledge in PCB manufacturing process would be a plus
• Basic/medium HW knowledge would be a plus
• EMC knowledge and experience in PCB design against EMC requirements would be a plus
• E-CAD design tool – Mentor Graphics, Zuken – will be a plus
What we offer
• Competitive Salaries (based on performance and experience) & Benefits;
• Health & Wellness (Life Assurance, Private Health and Dental Insurance, Sport activities etc.);
• Integration Program in a professional, young & dynamic team;
• A mentor for the integration period
• Professional Development Opportunities (in Technical and Managerial Area);
• Stability;
• International Work Environment & Traveling Opportunities;
• Relocation Package for non-Iasi Residents.
Ready to drive with Continental? Take the first step and fill in the online application.