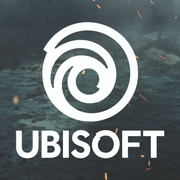 Guitar and bass Transcriptionist
Nivelul carierei
Entry (0-2 ani), Middle (2-5 ani)
Ubisoft Entertainment, a global leader in the video games and entertainment software industry, is currently seeking guitar and bass Transcriptionists. We are looking for a talented, motivated and experienced person to help establish and grow the future of an innovative music game. Qualified individuals are expected to be organized, with excellent communication skills, and have substantial experience in transcription and guitar performance.
We favor diversity, creativity, drive and team spirit. If you've got the skills and the desire to succeed, we want you to be a part of this exciting new team.
RESPONSIBILITIES:
Accurate transcription of guitar and bass music using proprietary tablature authoring software
Check musical transcriptions with thoughtfulness and attention to detail
Tempo mapping audio files
Check audio mixes, guitar tones, and progression/level development for QA purposes
Analyze songs to identify and evaluate guitar tunings and associated techniques
Work periodically with QA to ensure reported bugs / issues are relevant to design requirements
QUALIFICATIONS:
Advanced understanding of fretboard harmony and guitar / bass techniques
Comprehensive understanding of music theory
Broad range of listening skills, including absolute and relative pitch, chord knowledge, and rhythm skills
Work efficiently with a high attention to detail
Experience with DAWs, music notation software (. Guitar Pro, Sibelius), and / or MIDI is a necessity
Pluses:
Music education background
Multi-instrumentalist, pianist, vocalist
Composition background
Interviu online
Do you know western music notation and theory?
Do you know functional harmony? Modes/scales?
Have you ever led guitar instruction and / or music theory classes? If so, did you teach players of all skill levels?
What is your process for transcribing music? How many years of experience do you have?