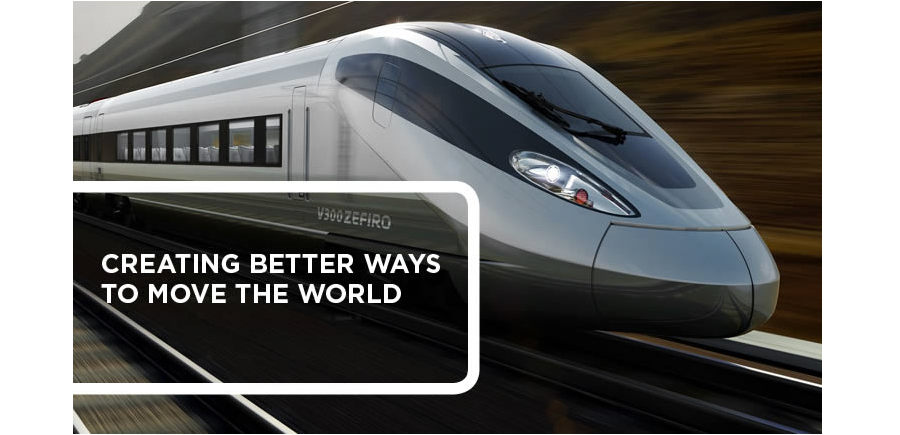 GLOBAL LEAD BUYER FOR C CLASS PARTS
TGPR-ROCJ-TP-291118
We are Bombardier
Get on board, we can drive you further in your career!
As the world's leading manufacturer of both planes and trains, we have built an extensive and diverse portfolio of winning mobility solutiowhatever the destination, we are there for the journey. From category-defining business, jets and commercial aircraft designed for the challenges of today, to sleek high-speed trains and public transit that is smarter than
Bombardier Transportation is a global leader in rail technology, offering the broadest portfolio in the industry. We cover the full spectrum of rail solutions, ranging from trains to sub-systems and signalling, and provide complete transport systems, e-mobility technology and maintenance services. As an innovation driver we continuously break new ground in sustainable mobility, and our integrated solutions create substantial benefits for operators, passengers and the environment. And, headquartered in Berlin, Germany, we employ aroundeople, with products and services operating in over 60 countries.
The Global Procurement Center (GPC) in Cluj is an organization combining procurement knowledge, cultural diversity and a drive for excellence. The team of almost 250 colleagues is working closely with overusers, throughout more than 20 countries where Bombardier operates. Locally we provide excellent service for our global organisation across different commodities: Indirect goods and Services (IGS), Products Related (PR) and Information Systems (IS)
For our Global Procurement Center based in Cluj-Napoca we are looking for a:
Global Lead Buyer for C Class Parts
Your role:
As a global lead buyer, you will be responsible for creating, maintaining and driving the development of the Global Commodity Sourcing strategies up until supplier selection. Your responsibilities will lie with the C Class Parts commodity and being accountable for the supplier panel for your Commodity. Your negotiating skills will be put to the test as you will be in direct contact with key players and establishing frame agreements across all regions. We are looking at you to take an active role in assessing supplier performance management and development activities.
Your opportunities:
With complete overview of your commodity you will establish the Commodity Sourcing strategies during off-cycle phase and ensure the deployment within Commodity Management network.
You will be able to optimise the supply base by calling on a variety of tools and instruments. As a global Commodity Manager in Bombardier you will be able to ensure a competitive Bid Management by validating the Bid Sourcing Plan and offer support to tender biding for our key projects. Your role will also be accountable for the execution of the Parts Approval Process and supplier Risk Monitoring
QUALIFICATIONS
Engineering or Commercial Degree with C Class Parts (small fabrication such as brackets, bolts, nuts etc) commodity related background
4-5 years of experience in Procurement, including minimum 2 years in strategic sourcing
Advanced knowledge in the product / category
Financial awareness mostly in cost structure analysis, cost control activities and target settings
Why work for us?
The Global Procurement Center in Cluj-Napoca offers an outstanding professional environment with career development opportunities you would expect of a market leading international organisation. We are located in the center of romania's most dynamic cities and we offer an open, friendly working environment.
Are you interested in starting an exciting career at Bombardier Transportation? If so, submit your application by visiting our Career Site or Facebook page.
Your ideas move people!