Detalii loc de munca
ANUNT INACTIV:
Angajatorul nu recruteaza momentan in mod activ pentru aceasta pozitie, dar poti aplica la anunt.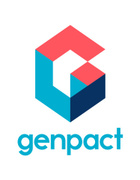 General Ledger with English
Nivelul carierei
Middle (2-5 ani)
Tip job
Full time
Anunt ce permite munca la distanta
With a startup spirit and curious and courageous minds, we have the expertise to go deep with the world's biggest brands—and we have fun doing it. Now, we're calling all you rule-breakers and risk-takers who see the world differently, and are bold enough to reinvent it. Come, transform with us.
Inviting applications for the role of RTR Senior Process Associate with English!
Responsibilities
• General accounting tasks (GL account maintenance, journal entries, closing activities, stock and sales, balance sheet and PNL reporting) Asset Accounting (capitalization, depreciation, amortization) and Cost Accounting
• Preparing the balance sheets and checking all the accounts (banks, fixed assets, client accounts, supplier accounts, tax accounts, etc.)
• Closings and reconciliations for the handled accounts
• Daily monitoring and processing of cash management activity
• Analyzing and posting the accounting journals, making reclassifications and corrections
• Handling the accounts reconciliation for the group companies according to procedures, when required
• Preparing the reports for the final balance sheet for each month end within the consolidated ERP system, according to the American accounting standards (US GAAP) and/or the local standards (according to the clients' location)
• Preparing the VAT declarations and the accounting journals when required
• Handling the salary expenses and make the payments when necessary
• Offering the necessary reports and information for the internal and external controls
• Preparing monthly performance reports according to the established contract indicators and any other additional requested reports to be reviewed by the client
• Presenting in a timely manner any relevant information related to the process
• Respecting the activity schedule established with the customer
• Country specific knowledge of taxation (VAT and CIT) & accounting rules applicable particularly for country-to-country transition
• Ad-hoc reporting, based on manager's request
• Responsible for successfully graduating the training plan dedicated to the position and the tasks;
• Responsible for turning over responsibilities of other assigned persons when needed and asked for from the manager;
• Responsible in signalizing any uncertainties which may appear and make improvement for the standard working procedures.
• Responsible for knowing and respecting the standard working procedures.
Qualifications we seek in you!
Minimum qualifications
• Accounting knowledge – intermediate level;
• Specific knowledge for the product delivered
• Communication skills
• PC Skills
• English level minimum B2
• University graduate
What can we offer?
• Attractive salary;
• Stable job offers - employment contract
• Work in a multicultural and diverse environment with employees from over 30 countries
• Genpact supports professional trainings and great career development opportunities
• Free access to our award-winning learning platform
• Benefits such as Meal Tickets, Medical Services, Insurance, additional vacation days or partner discounts
Genpact is an Equal Opportunity Employer and considers applicants for all positions without regard to race, color, religion or belief, sex, age, national origin, citizenship status, marital status, military/veteran status, genetic information, sexual orientation, gender identity, physical or mental disability or any other characteristic protected by applicable laws. Genpact is committed to creating a dynamic work environment that values diversity and inclusion, respect and integrity, customer focus, and innovation. Follow us on Twitter, Facebook, LinkedIn, and YouTube.