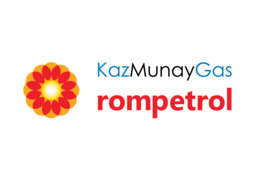 General Ledger Accountant
Nivel cariera
Middle (2-5 ani)
Job purpose: Supports the allocated companies by providing services specific to General Ledger function, in accordance with the Group's rules and procedures.
Responsibilities:
Analyses balance accounts in order to ensure the accuracy of data;
Records salary accounting notes, operates salary statements, registers payroll and operates the accounting notes for social benefits;
Registers accounting notes related to Hedging operations;
Maintains the relation with fiscal authorities and coordinates external and internal audit processes;
Prepares annual and half-yearly financial statements;
Prepares monthly the Profit and Loss Account as well as the Statement of assets liabilities and equity;
Performs the closing of income and expense accounts;
Records and/ or validates compensations;
Records accounting adjustments/ notes in GL/ FI;
Performs on a monthly basis the reclassification and analysis of non-billed invoices;
Checks and records cash operations;
Calculates and registers holiday vouchers and transport tickets;
Making professional judgments, interpreting and implementing the legal provisions in the accounting field, performing detailed calculations to ensure the accuracy and completeness of the accounting records;
Providing support for the implementation of various projects at the company level (business projects, draft legislative changes) by interpreting the accounting transactions and adapting the accounting processes to all changes in the project; testing the transactions carried out in the IT system in order to implement the new developments;
Collecting, analysing and reporting financial and tax data/information in order to increase the quality (accuracy, promptness) of information for decision making;
Coordination of the inventory process on the basis of the statutory requirements.
Requirements:
University Degree in Economics;
4-6 years of professional experience in finance - accounting, of which minimum 2 years in a similar position;
Strong knowledge of financial accounting;
English – advanced level;
PC skills: MS Word, Excel – advanced level;
Oriented on objectives achievement and ability to meet deadlines;
Analytical thinking and attention to details;
SAP knowledge is an advantage.