Detalii loc de munca
ANUNT INACTIV:
Angajatorul nu recruteaza momentan in mod activ pentru aceasta pozitie, dar poti aplica la anunt.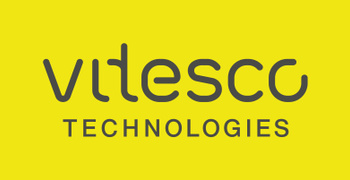 Nivelul carierei
Middle (2-5 ani)
Employment type: Contract
Experience level: 2 - 3 years
Description
We are Vitesco Technologies Engineering and our focus is a clean mobility and we have our engineers who are working on this.

But we, also, need you! We are growing our accounting team and if you want to join us click the apply buton. You will be part of an international team of experienced and motivated accountants, with great development opportunities.

Responsibilities:
·  Following accounting principles, policies, practices and procedures to ensure accurate and timely financial statements.
·  Recording fixed assets sub-ledger in a close cooperation with controlling departments.
·  Support internal, external and tax audits.
·  Assign tag numbers to fixed assets.
·  Record fixed asset acquisitions and dispositions in the accounting system.
·  Track the compilation of project costs into fixed asset accounts, and close out those accounts once the related projects have been completed.
·  Reconcile the balance in the fixed asset sub-ledger to the summary-level account in the general ledger.
·  Calculate depreciation for all fixed assets.
·  Investigate the potential obsolescence, impairment, valuation of fixed assets and intangible assets, together with Controlling.
·  Prepare audit schedules relating to fixed assets, and assist the auditors (internal, external) in their inquiries.
·  Detailed understanding of the SAP Finance (FI) system.
·  Perform the month-end / period-end financial closing and reporting activities.
·  Support the preparation of Annual Report , statutory and fiscal regulation.
·  Create and monitor a system of controls, procedures, and forms for the record of fixed assets.
·  Responsible for stock account and registration of difference.
·  Posts customer payments by recording cash, checks, and other transactions.
·  Posts revenues.
·  Updates receivables by totaling unpaid invoices.
·  Maintains records: invoices, debits, and credits.
·  Verifies validity of account discrepancies by obtaining and investigating information from sales, trade promotions, customer service departments, and from customers.
·  Resolves valid or authorized deductions by entering adjusting entries.
·  Resolves collections by examining customer payment plans, payment history, credit line; coordinating contact with collections department.
·  Summarizes receivables ; coordinating monthly transfer to accounts receivable account; verifying totals; preparing report.
·  Protects organization's value by keeping information confidential.
·  Updates job knowledge by participating in educational opportunities.
·  Accomplishes accounting and organization mission by completing related results as needed.
·  Claims meeting, quality & logistics.
Job requirements:
·  University degree (. Economics, Finance&Banking);
·  Relevant professional experience in the economical area;
·  English – advanced;
·  MS Office – advanced;
·  SAP knowledge is a plus.
What we offer:
·  Integration Program in a professional, young & dynamic team;
·  Competitive Salaries (based on performance) & Benefits;
·  Health & Wellness (Private Health and Dental Insurance, Sport activities etc.);
·  Professional Development Opportunities (in Technical and Managerial Area);
·  Stability;
·  International Work Environment & Traveling Opportunities;
·  Relocation Package for non-Timisoara residents;
·  Flexibility Program including flexible hours, mobile work and sabbaticals.