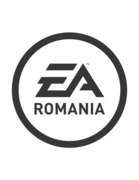 Game Designer - Sports games
Nivel cariera
Entry (0-2 ani), Middle (2-5 ani), Senior (5-10 ani)
The Game Designer is responsible for all design aspects of a mobile game. This includes coming up with a creative vision in collaboration with the Producer, and making sure that the design supports this vision. The Game Designer also needs to ensure that the team knows what the design goals are and that they have enough information to develop it into a game.

Responsible for all design aspects of a game – including game mechanics, level design, and writing – from high concept through implementation.
Create and maintain a vision for the title together with the Producer.
Communicates with a team of artists and programmers to ensure the creative vision is fulfilled.
Filters and makes the most of internal and external feedback regarding the game.
Effectively receives and gives constructive criticism.
Benchmarking and competition research.
Collaborates with the design team to create innovative ideas for new concepts and existing design issues.
Interviu online
What's your favorite sport ? Why ? Do you practice it ?
Do you play video games ? Why ?
What games do you like most ? Why do you like them ?
What are the most important skills for a game designer ?
Define "casual", "RPG", "collectible" and "social networking" and write a very short sports game concept (four sentences) linking these terms.