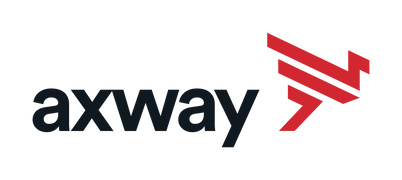 Full Stack Software Developer (Java)
A raspuns la 90% din aplicari in ultimele 30 de zile, in maximum 72 de ore
Nivelul carierei
Middle (2-5 ani), Senior (5-10 ani)
Axway is looking to expand the Engineering team in our Bucharest Office with a qualified, motivated Full Stack Software Developer (Java). He/she will be part of a software R&D team, delivering quality software for our more than 11000 worldwide customers. We need a person that will show a good involvement in the project and is able to keep a tight communication with the colleagues in order to be an efficient team, delivering with good quality.
Activities:
Maintain, improve and extend different software components (Java, HTML5, JS, REST API, Flex-optional) as part of sustaining activities (Customer/Support tickets), new features requested by customers, security standards alignments or internally proposed improvements.
Study/implement a way to move existing functionalities from deprecated technologies (ex. Flex) to HTML5 or other current technologies.
Potentially devops activities: work with Maven, GIT, Jenkins in configuring the needed items for delivering a new version, dockerization of the product.
Work closely with QA in different investigations that are both on functional side (QA) and code (DEV)
Study/analysis tasks establishing the feasibility/impact/estimation of incoming feature requests.
Troubleshooting/investigations within sustaining tickets
Work in an agile environment
Project description:
Axway Sentinel is a BAM, currently used and shipped to customers as a monitoring component within complex Axway solutions and is deployed on premise, as well as in the cloud. Sentinel provides both the functionality of data acquisition and the one of managing/monitoring this data through web applications (ex. generation of custom reports, dashboards). Our customers are usually in banking, transportation, healthcare, energy, etc. industries.
The team is small (6+ people), allowing us to keep a close communication and cozy atmosphere. While in the near future we are targeting dockerization of the product and replacing some visualization features currently implemented in deprecated technologies, our main focus is customer care: implementing customer requested enhancements, fixing product defects, treating urgent problems and keeping the product in line with the latest Security requirements and support trends in matter of OSs, DBs, WebServers, etc..
Skills/Qualifications:
Good knowledge and experience with Java SE
FrontEnd: HTML5/Javascript/CSS
Medium/high knowledge and experience in working with databases (.: Oracle, SQL Server or MySQL)
Devops: Experience with build tools (Maven), versioning systems (SVN/Git) and continuous integration/delivery (Jenkins), Docker is a plus
Familiarity with Network and Internet Standards (TCP/IP, FTP, HTTP, SFTP)
Basic/medium knowledge of security concepts (SSL, certificates, secure coding, scanning tools is a plus)
Basic knowledge of Linux and shell scripting
Troubleshooting and analytic skills
Desire for continuous self-improvement
Good communication skills, both verbal and in writing
Flexibility: adapt to team's current needs and focus
Fluent or native English
Career Development:
This is what our candidates can expect from us if they choose to join our team:
Career development: Employee career development is one of Axway's major company values; and we are deeply committed to helping them leverage the promotion and job mobility opportunities that are right for them.
An important training plan (technical, product & functional) in order to insure your integration and your performance
A competitive remuneration package and real benefits (meal tickets, private medical insurance with dental included, shared gym access, Safari, Bookster, E-library-Amazon, Fruit Day, team-buildings, Christmas Party etc)
Work from home policy: 5 days per month
Working time that can be flexible when needed
More paid vacation: 25 days/year
A future and a potential for growth in an international company
A very friendly working environment with experienced professionals
Get challenged with important tasks so they can show their full potential and obtain new skills
Open office space with various entertainment opportunities – table tennis, sports and more