Detalii loc de munca
ANUNT INACTIV:
Angajatorul nu recruteaza momentan in mod activ pentru aceasta pozitie, dar poti aplica la anunt.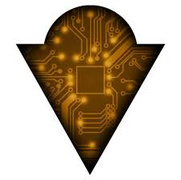 Nivelul carierei
Middle (2-5 ani), Senior (5-10 ani)
Salariu net pe luna
1500 - 2000 €
What we do:
CryptoDATA has started its activity in Romania by developing the biggest encrypted information processing data center in Europe. In, the company's Headquarter relocated to Bucharest, the capital of Romania, and opened a new data center for processing. In, by announcing the launch of the first encrypted smartphone working on blockchain – IMPulse K1 and, also, by launching the innovative VOBP technology, the company has expanded its activity in Stuttgart, Germany. At the moment, the company has offices and work points in Singapore and UK, and operates, also, through partners located in the USA, Canada, Russia, South Africa, Colombia, Brazil, Australia, South Korea and India. Our company's mission is to create a decentralized community and to provide access to our innovative technology to all people from every corner of the world.
What we're looking for:
We are in search for a Full Stack Developer that can become a core member of our Development team. We are in search for candidates which have good communication skills, are proactive and can take the initiative. From a technical perspective, a couple of responsivities are:
- Take strategic architectural decisions for our future Web Applications.
- Develop Web Applications alongside our other members of the engineering team in order to ensure quality and sustainability of our code.
- Design and use development best practices that promote high quality software, good test coverage, peer code review, continuous integration, and rapid deployment.
Requirements (mandatory):
3-4 years' experience as a Full Stack Developer.
Experience with the following stack: , , Redux, Jest/Enzyme, CSS/SCSS, TypeScript, MongoDB, Postgres, microservice architecture, Docker, Kubernetes.
Why work with us:
- Very competitive salary
- Flexible Work Hours
- Professional Development
- Top Technologies