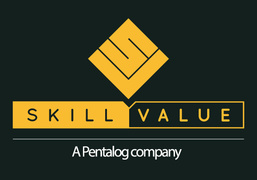 Front-end Developer with ReactJS
Nivelul carierei
Middle (2-5 ani), Senior (5-10 ani)
Recrutez candidati dispusi sa se relocheze
Da
We are looking for a Front-End Developer with skills for one of our biggest and most interesting projects. Our client is a world-renowned company, one of the largest travel web platforms of East Coast America.
The company aims to provide customers with unique travel experiences, as their platform offers user-generated content regarding restaurant and travel-related locations.
As a Front-End Developer, you will be working in a team in charge of designing a quick, convenient and exemplary user experience, guided by Agile best practices.
Requirements:
A Front-End Developer with at least 3 years of experience and a deep understanding of ;
Proficiency in building cross-browser, highly interactive web applications using JavaScript, HTML and CSS;
Strong knowledge of APIs as well as all the latest web development technologies (including , ES2015+, HTTP2);
Understanding of code versioning tools, such as Git;
Be familiar with an Agile work environment;
Creativeness, team spirit, assertiveness;
Fluency in English.
Rewards:
A very capable and dedicated team to challenge your skills;
Trainings/ certifications and language courses;
An Agile mindset: continuous knowledge sharing and validated learning;
Team buildings with great people you'll really want to know off-work;
The possibility to bring your creative and innovative ideas to life in a stable and supportive working environment;
Development of your career plan;
Competitive remuneration and benefits package, based on qualifications and experience;
Private health insurance, meal tickets.
About us:
Pentalog's business model focuses on providing an IT Services Platform (software development, digital marketing, IT recruitment and financing) that cover the entire scope of digital challenges a company of any size can encounter.
Our customers are all over the planet and are both blue chips, new leaders and startups seeking for new IT dev spots and true marketing technologists.