Detalii loc de munca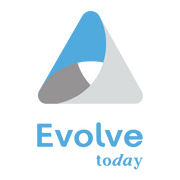 Nivelul carierei
Senior (5-10 ani)
Limbi vorbite
Engleză
- Avansat
* toate limbile sunt obligatorii
Our partner makes a difference in the jewelry eCommerce domain by offering only products obtained through sustainable methods and out of eco-friendly materials. Working together with our generations' influencers, the products are presented to the world.
In order to develop our partner's team and offer the best possible experience to the customers and the promoters, we are looking for Front-end Developers, who will work together with the local team and the colleagues in the USA.
Responsibilities:
Create visually stunning web and campaign experiences that inspire our customers;
Build and Maintain E-commerce store using Javascript (ReactJS) /HTML/CSS;
Work closely with UX and design resources to ensure the technical feasibility of designs while maintaining a user-centric focus;
Implement rapid changes to meet changing business and marketing requirements;
Analyze and optimize pages and page design for maximum performance;
Build reusable code and libraries for future use;
Partner closely with our marketing teams to plan and execute new product launches and campaigns;
Improve test coverage of existing codebases.
What we are looking for:
Bachelor's degree in Computer Science;
Preferred 3-4 years in a similar role (experience in e-commerce is a plus);
Have a solid understanding of the fundamental aspects of HTML, CSS and JS;
Perfectionist in HTML, CSS. A keen sense of detail (you measure twice, cut once);
Experience using JavaScript libraries and frameworks, such as ReactJS (GatsbyJS is a plus);
Strong experience with test-driven development methodologies;
Experience with building responsive, visual, interactive web-based user interfaces;
Working knowledge of GIT source code control and branching methodologies, debugging, performance monitoring, benchmarking, logging, and testing tools;
Accessibility experience is a big plus but not required.
Benefits:
A friendly work environment in a fast-growing company;
Career development;
Access to learning materials and personal development budget;
Medical subscription to Regina Maria;
Meal Tickets;
Bookster subscription;
Working directly for a New York company.