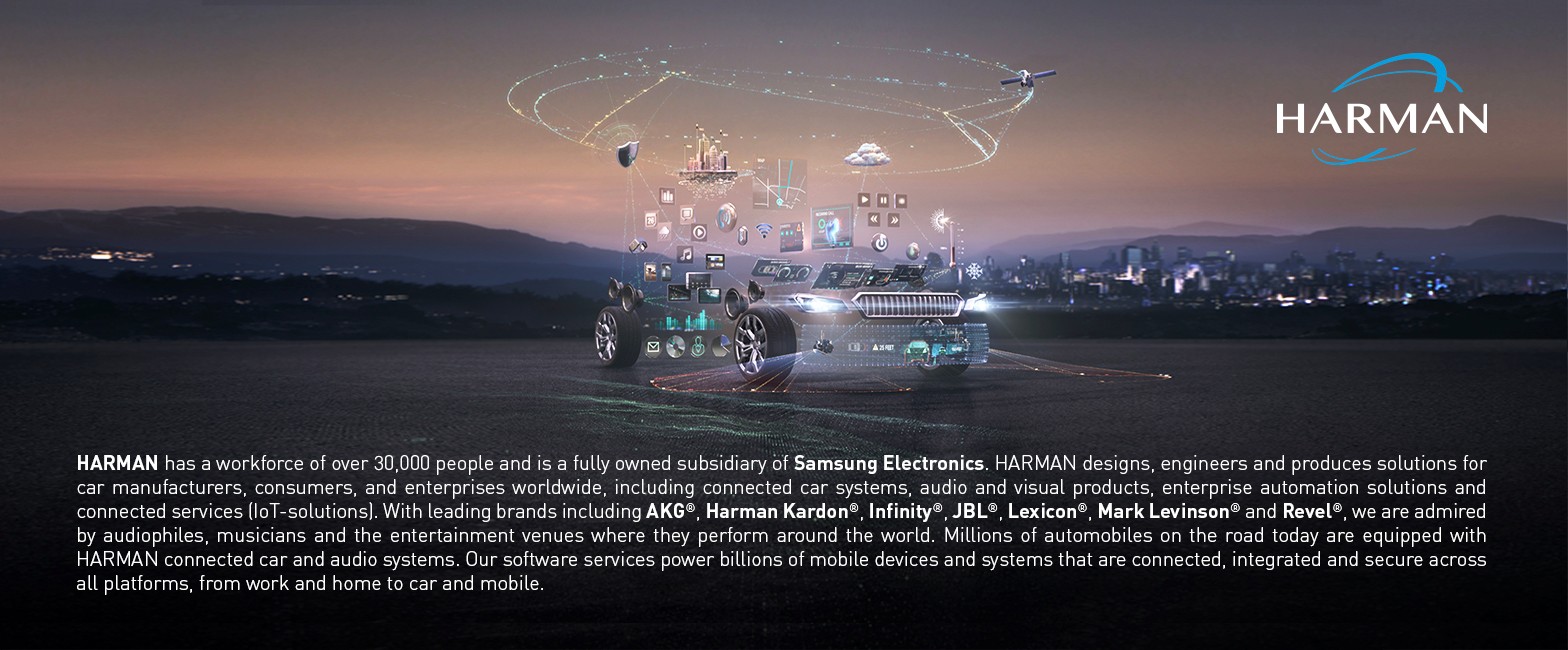 About HARMAN
Harman designs, manufactures and markets a wide range of audio, lighting and infotainment solutions for the automotive, consumer and professional than 80 percent of the world's luxury cars are equipped with our premium audio and infotainment proudly talk about our many iconic brands and describe how our technologies are transforming the car, the workplace and everywhere in between. We work hard. We create useful, playful, beautiful things. We strive for excellence and we aim to win as a team.
Position Summary:
Technical Manager with strong skills in resource management, serving CPMs in Static Code Analysis and by GET support for the EU legacy toolchain in ConnectedCar in context of Defect-, Test- and Collaboration Mgt.
Supervisory Responsibilities:
• Disciplinary for the Romanian GET team
• Contact of service providers and suppliers in GET context
• Usage of Static Code Analysis - / Unit Verification Tools Job
Responsibilities:
• Overall responsibility for the Romania GET team: strategies, integration of other divisions, rollout and Maintenance of the existing EU legacy tools, budget, organisation and controlling
• Implementation of the strategy for the global GET performance- and tool portfolio in his/her area with the goal to increase the product quality in consultation with the departments APQP, EPG
• Establishment and implementation of a standardized Code Analysis usage model in alignment with engineering quality and engineering process group
• Takeover of development and administrative tasks of TMS, JIRA, ELVIS, TDT and replications with other data bases • Define and coordinate interface to suppliers and CPMs for Static Code Analysis to cover defined scopes of services, risks, reusability, efforts, time plans escalations
• Tool requirements management of the IT infrastructure as well as very close coordination with the IT department regarding scope, performance, commitment
• Overall project manager of the team incl. Methods and techniques • Responsibility for the usage of the global GET resources, achievement of the objectives
Basic Qualifications:
• Bachelor´s or master degree with a preference for informatics, information technology or equivalent
• 5+ years of proficient experience in object oriented software development
• 5+ years of experience in C, C++, C# under Windows and Linux, PHP, HTML5, JS, CSS, XML, JSON
• Subject Matter Expert for Static Code Analysis or Testmanagement
• Experience with processe and methods in the fields of fault management and continuous build integration as well as with CMMI/SPICE and quality assurance measures
• Experience in developing and debugging software in a heterogeneous environment (. APIs, REST, Webservice) preferred
• Experience in server and workstation operating systems Windows and Linux
• Experience in design and development of web-applications (apache) and databases (MySQL)
Preferred Qualifications:
• Fluent German and English
• Authorative and trustworthy behavior towards external and internal contacts as well as experience in conflict management
• Solution-oriented, constructive approach on tasks and projects
• Realistict objectives and prioritization as well as good time management
• Experience in cooperation with international teams as well as a good sense of humor
Eligibility Requirements:
• Willingness to travel
What we offer:
An international team working with the world's largest automotive manufacturers;
Access to Harman University for extensive technical trainings;
Employee discounts on our HARMAN products (JBL, AKG, HARMAN Kardon);
Meal tickets;
Flexible working hours;
Medical subscription;
State of the art new office easily accessible by city transportation;
Fitness discounts;
and much more...