Detalii loc de munca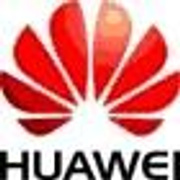 Nivelul carierei
Middle (2-5 ani), Senior (5-10 ani)
Tip job
Full time
Job partial remote
(timpul de lucru se va imparti intre remote si sediul companiei)
Limbi vorbite
Engleză
- Mediu
* toate limbile sunt obligatorii
Network service engineer
Huawei is a leading global provider of information and communications technology (ICT) infrastructure and smart devices. With integrated solutions across four key domains – telecom networks, IT, smart devices, and cloud services – we are committed to bringing digital to every person, home and organization for a fully connected, intelligent world.
At Huawei, innovation focuses on customer needs. We invest heavily in basic research, concentrating on technological breakthroughs that drive the world forward. We have more thanemployees, and we operate in more than 170 countries and regions.
Huawei's end-to-end portfolio of products, solutions and services are both competitive and secure. Through open collaboration with ecosystem partners, we create lasting value for our customers, working to empower people, enrich home life, and inspire innovation in organizations of all shapes and sizes.
We are diverse, and we embrace it. With us you have the opportunity to work in a dynamic, multinational environment with more than 150 nationalities worldwide. We seek and reward talent. At Huawei, if you are driven and show results, your efforts will be rewarded.
"Bring Digital to Every Person, Home and Organization for a Fully Connected, Intelligent World" Welcome all talents to join us, to achieve this great vision!
Let us unlock our potential with passion, add value with wisdom, and unlock the future digital world together!
Job Responsibilities:
The Network Product Line TAC Engineer works mainly with Huawei customers from European countries but also with product development teams, project management, marketing teams, and contractors. We are seeking a Network telecommunication professional to join the TAC group, who can demonstrate himself/herself as a team player with excellent interpersonal communication skills and able to work independently without any supervision.
The successful candidate will utilize his/her advanced knowledge of telecommunications and excellent customer service skills in this position to:
• Provide exceptional customer service and technical support for Huawei Network Product customers;
• Provide detailed information on how to set up, configure, and upgrade Network Products;
• Evaluate customers concerns and resolve problems to customer satisfaction;
• Use trouble ticket system for tracking customer interactions and issue resolution;
• Troubleshoot hardware and software issues and identify network/applications issues;
• Be able to analyze and understand complex problems of Enterprise and Carrier level solutions;
• Work in close contact with both customer's engineers in order to effectively solve the issues;
• Use various department tools, technical knowledge, lab equipment, and on-line resources for customer issue resolution;
Professional experience and skills required:
Familiarity with the following technologies: xDSL, GPON, IP Transport protocols, NMS architecture, with a fundamental understanding of routing, switching and security solutions.
Experience with Huawei Access Network products is considered a big advantage;
Customer service experience, technical support and troubleshooting skills;
CCNP qualification is considered an advantage; CCNA level knowledge is required;
Strong customer service experience, technical support and troubleshooting skills;
Generally minimum of 2 year of telecommunications experience.
Education and key qualifications:
Technical degree in Engineering/Telecommunications;
Excellent knowledge of English language (both written and spoken) is mandatory;
Availability for occasional short travel periods, for customer meetings (in the future, when the international context makes it safe);
Other knowledge and skills:
Ability to interact with customers and internal partners and provide technical solutions;
Ability to work under pressure in a fast pace environment;
Ability to work in a team and independent;
Self-starter, capable of taking initiative to identify & resolve problems, and improve work environment;
Flexibility and adaptability;
Analytical technical thinking;
Communicative person, fast learner, growth attitude;
Open to learn new technologies and tools;
What we offer:
A professional career in one of the leading multinational telecommunication company
Challenging work and competitive salary package
Motivational salary package and annual performance bonus
Annual leave days according with local legislation
Private Medical Insurance discounts
Opportunity to get certifications on Huawei products
Internal training platforms
Life time learning environment and tools
Privacy statement: