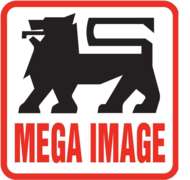 FINANCIAL PROCESS SPECIALIST
Nivel cariera
Middle (2-5 ani), Senior (5-10 ani)
We are looking to expand our team of Finance Process Improvement with a Financial Process Specialist.
What you have to do:
Process optimization:
Analyzes the processes carried out within the Finance department and proposes actions to optimize them;
Validates the proposed solutions together with the direct superior and the business owner of the respective process;
Implement or support the implementation of the proposed solution and validated solutions within the established deadlines and parameters;
Follow the training process of those responsible for the new process;
Assess the benefits of implementing process and system improvements and report to managers in affected departments;
Project running
Participate, when appointed by superiors, to intra and inter-departmental projects;
Ensures the coordination of the areas with financial and accounting impact in the projects in which it is involved and is responsible that the objectives of its area of responsibility are respected (time, resources, solutions, budget);
Establish together with the project manager the purpose, resources and business case on the FICO (Finance and Controlling) integration area;
Monitor the end-to-end financial processes within the projects established in the department;
Involves, when assigned to higher level, in projects for the development and implementation of new IT systems and processes at the local level for the areas with impact in the processes of the Financial Department, in order to achieve the strategic objectives of the company;
Analyze and deliver on time all Group requests on the projects and areas involved.
Support
Support in post-implementation phase of new systems and modules in the Finance department, working closely with the business, It department and consultants;
Provides support to the Financial Department from collection / identification of requirements until their implementation;
Provide support in preparing documentation with specifications along with business and IT;
Revise and adapt training materials and ensure key user training;
Provide support or develop and implement the policies and procedures specific to the activity in the financial department or other departments with an impact in the financial-accounting area;
Verifies periodically by observing the procedures implemented within the Financial Department;

Communicates to the superior any deviation from the rule, difficulties encountered in performing the tasks on time and correctly.
Requirements
Good knowledge of financial processes;
Education: Economic / Finance graduates are strongly preferred;
Experience in running projects or process optimization initiatives
Participation in software implementation projects represents an advantage;
Good knowledge of IT applications (MS Office; ERP systemSAP would be a plus)
Proficient in English
Strong planning & organization skills, prioritization and time management
Result-oriented
Strong analytical skills
Good communication skills
Ability to manage multiple priorities in a fast-paced, dynamic environment;
Ability to work under pressure and meet deadlines with "can do" attitude
Interviu online
What are your salary expectations for this role?