Detalii loc de munca
ANUNT INACTIV:
Angajatorul nu recruteaza momentan in mod activ pentru aceasta pozitie, dar poti aplica la anunt.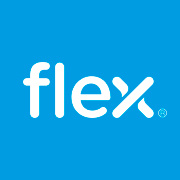 Nivelul carierei
Fara experienta, Entry (0-2 ani), Middle (2-5 ani), Senior (5-10 ani), Executive (>10 ani)
Employment type:Regular
Employment time:Full-time
Percentage of time the position involves travel:0%
Percentage of time the position allows for working off-site:0%
Job category:Management
Job industry:Manufacturing - Other
Description
*CURRENT EMPLOYEES :
Please click here to be redirected to the internal career site.
Job Description
We are looking for a Finance Manager based in Timisoara site!
We are looking for someone who demonstrates:
Intense collaboration

Passionate customer focus

Thoughtful, fast, disciplined execution

Tenacious commitment to continuous improvement

Relentless drive to win
Here is a glimpse of what you'll do:
Manage 12 moths rolling Forecast;
Operates management information system to drive effective decisions;
Utilizes modern management accounting principles;
Organizes and improves financial reporting of monthly, quarterly, yearly results as per US GAAP;
Actively contributes to performance management of the reporting entity to ensure long term sustainable performance;
Proactively drives actions to improve cashflow;
Advises management on strategy;
Operates corporate governance system and improves efficiency of control environment in line with SOX requirements;
Supports the audits like SOX / US GAAP;
Motivates talents within finance;
Reports to Regional Finance Director, independent from General Manager of campus;
Communicates to site management, corporate accounting, auditors, regional functional leads;
Here is some of what you'll need:
Master's degree in Finance, Accounting, or related field;
At least 5 years of experience in the field of finance and 2-3 years managerial/team lead experience in multinational environment;
Fluency in English and Romanian;
US GAAP and/or IFRS experience;
Expert functional, technical and people and/or process management skills as well as customer (external and internal) relationship skills.
Here are a few examples of what you'll get for the great work you provide:
Exposure to wide range of businesses and accounting practices;
Influence on business decisions;
Training on modern management and technical skills;
Professional, modern work environment;
Personal and professional growth.
Job Category
Finance
Flex does not accept unsolicited resumes from headhunters, recruitment agencies or fee based recruitment services. Flex is an Equal Opportunity Employer and employment selection decisions are based on merit, qualifications, and abilities. Flex does not discriminate in employment opportunities or practices based on: age, race, religion, color, sex, national origin, marital status, sexual orientation, gender identity, veteran status, disability, pregnancy status or any other status protected by law. Flex provides reasonable accommodation so that qualified applicants with a disability may participate in the selection process. Please advise us of any accommodations you request to express interest in a position by e-mailing: accessibility@. Please state your request for assistance in your message. Only reasonable accommodation requests related to applying for a specific position within Flex will be reviewed at the e-mail address. Flex will contact you if it is determined that your background is a match to the required skills required for this position. Thank you for considering a career with Flex.
The information we collect:
We may collect personal information that you choose to submit to us through the Website or otherwise provide to us. This may include your contact details; information provided in online questionnaires, feedback forms, or applications for employment; and information you provide such as CV/Resume. Your details will be provided to the entity you are applying for a job with. We will use your information for legitimate business purposes such as responding to comments or queries or answering questions; progressing applications for employment; allowing you to choose to share web content with others or; where you represent one of our customers or suppliers, administering the business relationship with that customer or supplier. We will process your data in accordance with our Recruitment Privacy Notice.
If you have any queries about the processing of your data, please contact:
Global Data Privacy Officer:
Email Address: chiefprivacyofficer@