Detalii loc de munca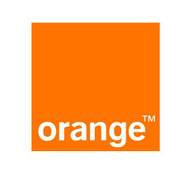 Nivelul carierei
Senior (5-10 ani)
Orange Corporate which provides services to Orange Companies across Europe and AMEA (Africa / Middle East), has a requirement for an operational development technical analyst function in Romania to improve exploitability and operations of the services.
DPS (Platform Services Division)Romaniais a new team composed of Technical Service Manager, Technical Expert and Release Managers managing services as Mail and Payment solutions.
Objective of this job is to analyze the reporting needs as part of the project team and develop the proper reporting solution.
Main missions :
The mission of the programmer will be to participate in the development of projects. For that, he will use scripting knowledge and ETL to store a huge amount of data collected by different platform in orange. (billions of lines)
The main mission of the programmer will be to ensure that the system is powerful enough to fit the needs of our others teams. If not to improve the performances and optimize the queries.
There will be 2 main missions in this project :
- First, to learn about the actual solution and to get all business needs in mind.
- Second, to participate to the development of futures solutions, with a greater scope and more and more data collected, stored and used every days.


job location (country, town) : Romania, Bucharest


working language(s) : English advanced, French Intermediate level if possible


Candidate's profile
- It is key to have very good analytical skills (to analyze situation quickly and be able to summarize quickly problems to management).
- Problem solving skills
- To have the "startup" and agile spirit
- To be force of proposition
- General understanding about project life cycle, able to follow a project plan and meet project deliverables on time.


Computer science skills required :


- Demonstrated knowledge of scripting (Perl and bash) on big database or ETL (Talend) before.
- Ability to query large database, and to optimize them.
- Ability to work with at least one of these technologies: Oracle, MySQL, MSSQL or PostgreSQL.
- Experience with ETL process design and maintenance (both Microsoft and open source tools appreciated)
- If you have experience in these technologies, it could be a definitive plus : HBase, No SQL, Big Datas, Hadoop, Hive, Storm, Scoop, Flum, Pig.
- Development experience in PHP or Java: Basic/ medium level


Specific knowledge / abilities required :


- Ability to interact with operations and other development teams in order to assess the situation and propose the best implementation;
- Experience in operations environment
- Experience of previous support / design or relationship organizations would be beneficial either as part of a role or interfacing with these areas


language(s) and level(s) required:


- English: fluent
- French: intermediate


target educational background : license in programming, engineering


Engineer, Developer