Detalii loc de munca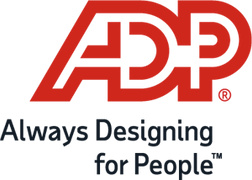 eTime Implementation Consultant
Nivelul carierei
Middle (2-5 ani)
JOB RESPONSI BILITIES:
Analysis & Consultation:
Implement the client's solution using ADP's Implementation Methodology and the ADP eTIME product.
Perform blueprinting workshops to gather information on the client's requirements.
Design and document the client's solution including their business requirements and any program specifications required according to ADP's documentation guidelines.
Take ownership of issues & gaps between client requirement and ADP eTIME and work with other teams/streams/areas to resolve them.
Integration & Testing:
Liaise with clients throughout the data cleansing, mapping and conversion phase and provide any assistance required including reconciliation.
Being able to support training delivery and when required update training manuals, preparing training systems and conducting training sessions.
Provide guidance in preparing test scripts to enable clients to adequately test the solution.
Support clients through the User Acceptance, Parallel Testing and Go-Live phases.
Responsible for achieving estimated days as per fixed price strategy.
Ensure that all deliverables are created on time and accurately as per project schedule, such as Blueprints, specifications, BP reviews, Configuration Audits and configuration documentation.
Ensure timely handover to client services following ADP handover methodology.
Product Knowledge:
Possess the highest level of HR and time management knowledge and the necessary competencies to deliver the maximum value to ADP's clients.
Maintain up to date knowledge of the eTIME Product, related news and any developments to the product.
Maintain up to date knowledge of the eTIME product.
Liaise with the Product Manager to provide feedback on the product to understand future product direction/ changes.
Provide assistance and liaise with the Product Manager & Project teams to propose and deploy new enhancements.
Project Planning / Management Activities:
Minimize ADP's exposure to risk while focusing on appropriate application of the eTIME product to maximize value to the client.
Demonstrate proactive participation in Implementation Team forums, contribute and participate in knowledge sharing and team development sessions. Seek to act as a mentor and actively support fellow team members in an effort to develop their respective skills.
Liaise with the ADP Project Manager assigned to the project and Line Manager, providing regular status updates and early warning of any slippage / problems that may occur.
Escalate project issues to Project Manager including scope variations, task slippages and risks that may arise during the project.
Provide relevant training and knowledge sharing opportunities for members of the Implementation Team, this can include informal on-the-job training to facilitating formal training courses.
Demonstrate and apply knowledge of key implementation strategies such as the ADP implementation methodology.
Knowledge of support methodologies including usage of an Issue tracking process.
Keep clients blueprints, configuration worksheets, client specific configuration documentation and training material if any up to date.
Liaise with internal groups including TSG, Hosting, Client Services, Project Management and Product Management to ensure that client's receive the highest levels of client service.
Provide pre-sales support including analyzing and providing answer for tender documentation, performing demonstrations and attending any workshops where specialist knowledge of payroll is required.
Perform Quality Assurance reviews on blueprints and configuration of the client's system.
Other:
Performs other related duties as assigned.
REQUIREMENTS:
Education & Certification Requirements:
Bachelor's Degree.
Must have configuration knowledge /consulting skills for at least one time management product/project.
Experience:
Proven ability to annually lead HR/T&M implementations.
Skills & Abilities:
Professional manner and presentation and ability to professionally set, manage and satisfy customer expectations through personal involvement or delegation.
Teamwork, work collaboratively with others to achieve group goals, working together to accomplish business results.
Excellent written and verbal communication skills.
Analytical thinking problem solving skills – work systematically and logically to resolve problems, address opportunities or manage the situation at hand, identify causes, relationships and implications.
Consulting skills, understand business requirements and mapping to ensure consistency to ADP template, while minimizing risk to both client and ADP.
Methodologies - demonstrate knowledge and application of key methodologies employed by Implementation team and Project implementation methodology.
Ability to prioritize tasks and time management skills, ability to work across various projects, ability to lead a team of consultants to effectively implement a solution.
Strong knowledge of one or more Time Management product configuration and design.
Ability to use tools such as Microsoft Excel, Word, PowerPoint, Project and Visio to effectively update and maintain documentation / training / demonstrations.
Client focused, demonstrate concern for meeting and exceeding immediate and future needs of clients.
Good business process knowledge of eTIME module being implemented.
Developing: Resolves Variety of Issues.