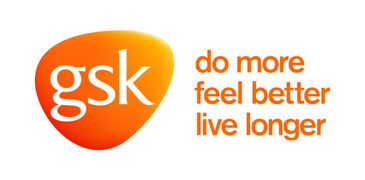 Environment, Health & Safety Specialist
Nivelul carierei
Middle (2-5 ani)
Limbi vorbite
engleză, română
Recrutez candidati dispusi sa se relocheze
Da
Job purpose:
Great opportunity to take accountability and perform within GSK Consumer Healthcare all activities according to the legislation related to Environment, Health and Safety (EHS) at work, in emergency and environmental situations.
Corporate responsibilities:
Provides interface between business structures and EHS Corporate to ensure the local implementation of the EHS strategy and programs (eg Driver Safety, Personal Resilience etc).
Participates in governance meetings being responsible to report progress and communicate new risks.
Performs the annual review Legislative register.
Participates in the preparation, planning and delivery of Environment, Health and Safety awareness, learning activities and promotional events.
Participates in the preparation of the Business Continuity Plan as part of the Crisis Management Team, develops Emergency Response Plan.
Generates metrics used to monitor the Environment, Health and Safety management system.
Annual preparation of the report regarding the alignment with the global EHS GSK standards.
Operational responsibilities:
Organizing medical checks and specific training (for employment and yearly), managing the validity of the medical evaluation.
Preparation and submission to the ITM of the documentation for pregnant employees.
Managing the collaboration with different suppliers for sports and relaxation activities.
Delivering evacuation training in case of fire for intervention team; updating the evacuation plan.
Organizing first aid courses for employees; monthly check of the first aid kit (medical kit).
Monthly verification of fire extinguishing equipment (server room, signalling, evacuation plan, extinguishers, hydrants).
Collaborating with the manager of the building to ensure the use of office space maintenance programs, checking / requesting documents related to building security.
Preparation of the risk assessment in case of accidents at work, in accordance with the legal requirements and with the global standards of EHS GSK.
Ensuring 100% compliance with the legislation regarding the management of packaging waste and introduced in Romania.
Collecting information on work-related accidents, analysing and transmitting measures, preparing the minutes at the ITM within 7 days.
Preparation of monthly and annual reports on waste management, reporting to ANPM.
Representing GSK in front of the control authorities (ITM, ISU, Environmental Guard, etc.).
Ideal candidate:
University or high school degree (technical/engineering profile is a must).
2+ years' experience supporting an Environment, Health and Safety office.
SSM / SU certifications: Health & Security, Waste management, Fire prevention Specialist.
Knowledge of OHSAS 18001 and ISstandard requirements.
Excellent communication and active listening skills.
Strong ability to provide competent advice to the business.
Knowledge of legislation and tools available to support managers.
PC operating knowledge (Word, Excel, Power Point).
Good level of English.
Seriousness, resistance to stress.
Real teamwork skilled.
Why GSK?
Our values and expectations are at the heart of everything we do and form an important part of our culture.
These include Patient focus, Transparency, Respect, Integrity along with Courage, Accountability, Development, and Teamwork. As GSK focuses on our values and expectations and a culture of innovation, performance, and trust, the successful candidate will demonstrate the following capabilities:
Operating at pace and agile decision-making – using evidence and applying judgement to balance pace, rigour and risk.
Committed to delivering high quality results, overcoming challenges, focusing on what matters, execution.
Continuously looking for opportunities to learn, build skills and share learning.
Sustaining energy and well-being.
Building strong relationships and collaboration, honest and open conversations.
Budgeting and cost-consciousness.