Detalii loc de munca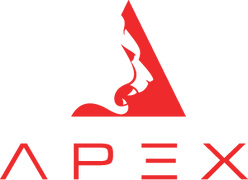 Entry Level Video Editor Needed To Create Magic
Nivelul carierei
Middle (2-5 ani), Senior (5-10 ani)
Salariu net pe luna
500 - 1000 €
We're a team of Internet marketers and we need you.
We want you to create the catchiest, most visually grabbing videos out there, so that our customers will always pick us over the competition.
What you'll need to be successful:

- Excellent sense of pace and timing.
- Ability to visualize the script and express it in video and sound to achieve the copywriter's vision.
- Ability to work well with others in a collaborative environment.
- Experience in working with stock platforms like Envato Elements, Motion Array, etc.
- Final Cut Pro X experience or Adobe Premiere (preferably FCPX).
- Ability to work, edit and create motion templates including titles, transitions and effects.
Super BONUS Round:
- Solid attention to details in order to reduce feedback.
- The ability to listen to others and take constructive criticism.
- Have patience from the beginning to the end of a project.
- Thinking of the script in terms of a movie director - how can I express the copy of the ad visually in the most compelling way?
I'm sure you've wondered by now about the financial aspect… well, show us you are a superstar and we will treat you ROYALLY:
- Motivating salary – you won't have to worry about money anymore!
- Long term stability: yes, we know this is important for you and it is for us, as well. We're here for the long run & team members will always be taken care of. No matter what.
- Performance-based bonuses included – we care about you, so your values and skills will be appreciated and you will see REAL financial results!
- Flexible work environment: from home...or from the office - your choice!
- Daily lunch – because we don't want you to lose time debating where to eat from every day! Let us worry about your food preferences (don't worry, we pay!)
- Teambuildings
- Professional development opportunities paid by the company: help us help you get better at what you do!
- Awesome dynamic team!
We love to extend our limits and you'll learn to do that too!Send in your CV, and any samples of work that you might have so far.
Let's go!
The Apex Team