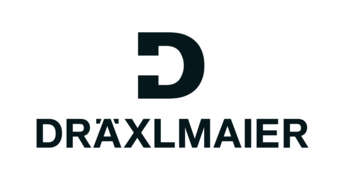 EMPLOYEE SOFTWARE DATA INTEGRATION & SIB
Nivel cariera
Entry (0-2 ani), Middle (2-5 ani), Senior (5-10 ani)
Limbi vorbite
germană, engleză
Recrutez candidati dispusi sa se relocheze
Da
DRÄXLMAIER Group is a globally operating family-owned company, with its headquarters in Vilsbiburg, Germany. Since it was founded in, the company has developed and manufactured modern wiring harness systems, exclusive interiors and central electrical and electronic components, with a clear focus on the premium automotive segment. Numbering aboutemployees, DRÄXLMAIER Group is one of the top 100 automotive suppliers in the world. With our automotive expertise, we contribute toward making cars safer, more comfortable and more energy-efficient in the future.
We are on the lookout for a Software Data Integration Specialist to join our growing operation based in Pitesti.
Responsibilities:
Participate in the definition of the design for a group of closely connected/relevant ( sub ) applications/modules in the area of responsibility ( in SIB area)
Implement development tasks in the framework of the prescribed design
Create suitable implementation versions for programming requirements and/or ensuring a constant overall customizing in co-operation with the application architects
Implement test and authorization concepts according to specifications
Define technical implementation details in the framework of design specifications and/or customizing templates
Instruct and consult developers/customizers and knowledge transfer with respect to implementation issues and methods
Requirements:
Bachelor's Degree OR Professional Certificate with 2-3 years of experience in the related field
Very good knowledge in .NET/C# development
Good knowledge in Webservice implementation (REST, SOAP)
Good knowledge in C++ development
Good knowledge in PLSQL/SQL development
Good command of English
Benefits:
International projects and exposure to latest technologies
Perfect work-life balance– you're not just a number
Discounted gym membership and medical benefits, work from home entitlement
If the aforementioned responsibilities resonate with what you're looking for or just curious to find a bit more please drop me a line at or send your CV at: : Specialist Software Data Integrations & SIB
All candidates that fit the profile will be contacted in maximum 3 weeks.
Our team of more than 300 employees within the IT Division keeps growing. Join us to discover the next level of performance - you will find here people who implement ideas that set standards. You have the opportunity to work in future-oriented tasks and to continue developing with us, building the automotive future. See for yourself!!
By sending your personal data through electronic mail to any e-mail address ending in "" or "", through social media platforms (Facebook, LinkedIn etor by applying through an on-line job platform, you agree expressly and unequivocally that such data to be processed by Draexlmaier Group companies.