EMC Test Engineer for QL - TSR
Nivel cariera
Entry (0-2 ani)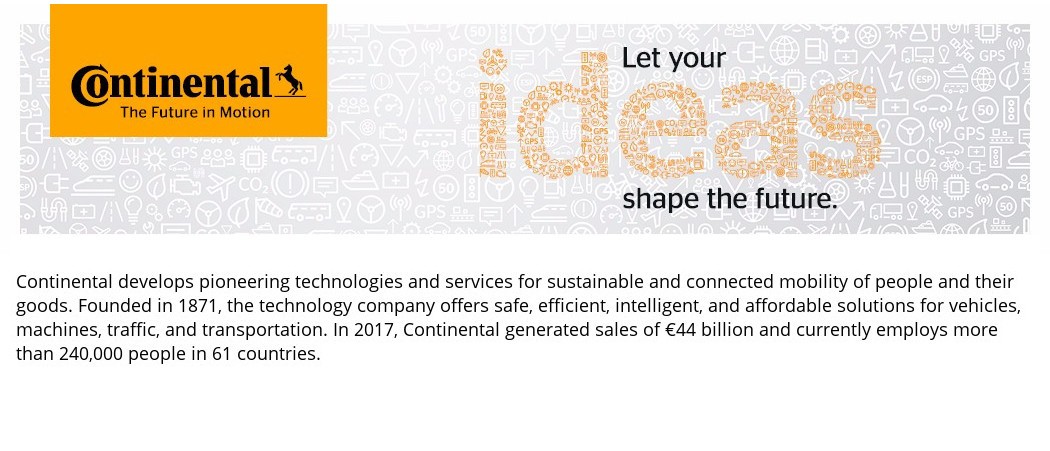 EMC Test Engineer for QL - TSR
Job Description
We think that: a car engine is made of hundreds of pieces, and it cannot work without a missing part. We encourage you to be a part of our team!
An EMC Test Engineer has a key role in our department. If you join us your responsibilities will be:
Perform EMC tests and maintain records of all the compliance testing during DV, PV and engineering qualification phases;
Assist the design teams with EMC test and measurements during all stages of the design cycle;
Provide knowledge to the design teams, for the development of interface test equipment and process of testing;
Responsible for calibration and maintenance for Emissions, Immunity and Transient test sites;
Write and improve Work Instructions and Procedures related to the job responsibilities;
Build a library of lessons learned, while testing and developing, so we can share the information and prevent reoccurrence;
Responsible for the professionalism and courtesy in the test lab when supporting the needs of testing for the product teams;
Responsible for timely, accurate and precise reporting of the data to the design teams.
A mentor will support you to stepwise take over own responsibility after an initial training phase which will familiarize you with our products, tools, processes and organization.
Job Requirements
Bachelor degree in technical field (. Computer science, Electronics, IT);
Experience in EMC Testing is a plus;
Very good skills in using testing tools, instrumentation for measurement and control like: LabView, NI Instruments ;
Basic knowledge in the RF Engineering;
Basic knowledge of HW Electronics;
Good communication and team player skills;
Good English language level.
What we offer
Integration Program in a professional, young & dynamic team;
Competitive Salaries (based on performance) & Benefits;
Health & Wellness (Private Health and Dental Insurance, Sport activities etc.);
Professional Development Opportunities (in Technical and Managerial Area);
Stability;
International Work Environment & Traveling Opportunities;
Relocation Package for non-Timisoara/Iasi Residents;
Flexibility Program including flexible hours, mobile work and sabbaticals.
Ready to drive with Continental? Take the first step and fill in the online application.