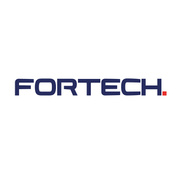 Economist Accountant
A raspuns la 90% din aplicari in ultimele 30 de zile, in maximum 72 de ore
Nivelul carierei
Entry (0-2 ani), Middle (2-5 ani)
Role Summary
Fortech is looking to add an Economist to its FIN team in Cluj-Napoca.
This is a full-time junior position with the opportunity of a long-term collaboration. In this role, you will provide support to the FIN team (mostly Accounting team) on various activities and you will gain experience in FIN related areas.
Your Responsibilities
Ensure the correct and timely recording of accounting records, chronologically and systematically, according to the accounting plans and legal norms issued by the legal regulatory institutions, based on the supporting documents of all the patrimonial operations (accounting of capital operations, accounting for fixed assets, accounting for stocks, third party accounting, treasury accounting, expenses, income and results accounting, commitment accounting and other patrimonial elements, management accounting, payroll accounting)
Ensure compliance with the cash discipline, the operational regulation of the cash and the other provisions regarding cash operations
Ensure the preparation and archiving of supporting documents and accounting records in accordance with the legislation in force
Your Competencies
Minimum one year of working experience is required
Bachelor's Degree in Accountancy or related field
Good written and verbal communications skills both in English and Romanian
Good knowledge on Microsoft Office Suite (Word, Excel, PowerPoint)
Knowledge regarding the organizational and financial-accounting system
Knowledge regarding the legislation in force regarding the financial-accounting field
Proven knowledge of the management of computerized accounting, the knowledge of the WinMentor program is an advantage
Courses authorized by the human resources inspector represent an advantage
Ability to work in a fast-paced environment and maintain a high level of confidentiality
Assertive behavior with strong organizational skills, ability to prioritize, and high attention to detail
Intelligence (logical thinking, memory, ability to analyze and synthesize)
Ability to process information, interpret it by providing processed data to other decision-makers
Correctness, tenacity, seriousness, main attitude in relations with people
Objectivity in the assessment and analysis of economic, financial and social situations, receptivity, team spirit (honest, willing to collaborate)
Your Benefits
You will work in an environment that demands professionalism and at the same time values quality people and connections. Our principles are simple: show respect, be reliable and continuously seek to progress.
We offer a competitive compensation package, medical insurance, learning and development opportunities and other perks and benefits.