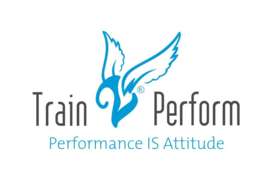 Drupal Developer - Middle/Senior level
Nivel cariera
Middle (2-5 ani), Senior (5-10 ani)
Salariu brut pe luna
3000 - 4000 €
Career level: Middle/ Senior level
Location:Iasi
No. of vacancies:1
We are recruiting for one of our clients, a company focused on Romanian, East-European and West-European markets, who is delivering innovative technologies by combining the proven experience and success stories of more than 10 years in worldwide ICT Development, the position ofDrupal Developer.


Requirements


Must have:
Object oriented programming;
Symfony framework;
Drupal Core, and the most commonly used modules by the community
Source code management, GitFlow;
Databases and ORM systems;
Some basic/general networking knowledge;
Nice to have:
Follow the coding standards;
Familiar with OO, APIs, git, composer, unit testing, solr, caching, continuous integration, automated testing and continuous deployment;
Team player, you like to share your knowledge with the colleagues;
Solution-oriented, you see challenges before they present themselves and look for ways to solve them;
You have an eye for detail;
You want to develop complete Drupal web applications and deliver quality code;
You'd like to take responsibility for the structure of the applications and the database models
You'd like to plan and develop new features and modules of existing applications;
Excellent English, writing and communication skills;
Responsibilities:
Support of the Internal IT;
Direct contact with and support of our customers;
Configuration and roll-out of our servers and server software;
Build out and expansion of our data center infrastructure;
Through the implementation of proactive monitoring tools and proactive support you keep the service delivery uninterrupted and deliver our customers their expected service levels.
Benefits:

Real potential to grow through availability of needed resources;
Honest and clear evaluation processes;
Meal tickets;
24 vacation days per year;
Employment anniversary bonus;
Competence lead program;
Coaching and mentoring program;
Personal development program;
Access to conferences;
Extra benefits catalog, choose the benefits you care for.
Disclaimer:
Train 2 Perform is a national company, specializedin providing Human Resources integrated and personalized solutions for companies and individuals in order to optimize the inter human relations, covering the following domains: recruitment and personnel selection, training and development programs, strategic human resources management.