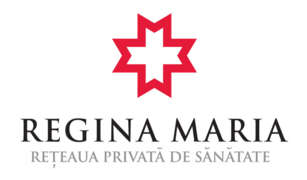 DIGITAL PLATFORMS MANAGER
Nivel cariera
Middle (2-5 ani)
As a Digital Platforms Manager you act within the marketing department of Regina Maria and are responsible for the development and execution of the company's digital presence and strategy.

The role requires good knowledge ofXampp, MySQL and free CMS, Google adwords and Google Analytics.
Key Responsibilities:


Execute the full range of digital web tactics: email marketing, web content management, organic web demand generation




Campaign and brand web site feature and content management




Website optimization, content optimization




New platforms development




Report the company's digital performance: analyze web traffic, traffic patterns, leads, response rates




Agency management – propose, brief and supervise execution of all development projects briefed to web agency and make sure they are executed to deliver desired results




Maintain in cooperation with IT department the company projects with web/mobile interfaces (content& data consistency/accuracy).


Requirements


Minimum 2 years experience with Web/Social/Mobile Digital Marketing




Thorough understanding of web technologies (HTML, CSS, PHP)




Proficient with Microsoft Excel and database management tools




Proficient with Google Analytics, Google Adwords




Good understanding of SQL




Xampp, MySQL and free CMS systems knowledge


About Regina Maria:
REGINA MARIA - The Private Healthcare Network is the largest private healthcare network in Romania, with more than 1000 physicians, 20 polyclinics and 4 hospitals, adressing the medical needs of more thansubscribers and other hundreds of thousands of retail customers . The two main principles that stay at the core of REGINA MARIA and that have always been pursued are highly experienced doctors and their consideration for the customer. Offering a special attention to high-performance technology and to an elite medical team, REGINA MARIA manages to accomplish, for 19 years, its commitment to offer every patient not only the best medical solutions, but also the care and the attention they need.