Detalii loc de munca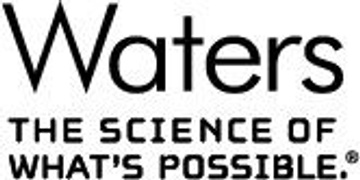 Nivelul carierei
Middle (2-5 ani), Senior (5-10 ani)
Tip job
Full time
Job partial remote
(timpul de lucru se va imparti intre remote si sediul companiei)
Waters is seeking a motivated and experienced DevOps Software Engineer to support developing CI/CD systems and to support our cloud-based and on-prem products.
Our DevOps Software Engineers are a key component in our ability to provide instruments and software that enable our customers to undertake drug testing, neonatal screening, conducting food safety tests and many more applications. Our instruments have been critical in helping our customers develop Covid tests and vaccines.
You will build quality automation solutions in a fast-paced, agile environment and engage in technical discussions, participate in technical designs, demonstrate problem-solving abilities, and present and share ideas through global collaboration.  
A self-starter attitude, excellent communication, and dedication to innovative technologies are critical to this role. 
What can we offer?
Waters is a company providing good employee benefits, including a healthcare package and excellent training & development support - you can dedicate 10% of your working week to training and development.
We have a flexible approach to work with opportunities for some remote working, and maintain a friendly, productive working environment.
Remote working options are available.
As a DevOps Engineer, what will you be doing?
Design and implement automated software services that support Infrastructure-as-Code principles, following the industry standards and best practices.
Provide technical expertise to engineering organization to develop a robust and scalable CI/CD solution that supports Waters' on prem products.
Offer support to development teams on their journey with CI/CD.
Stay up-to-date with market trends in tools and techniques that enrich CI/CD world.
What experience will ideally make you a successful DevOps Engineer?
Recent experience with modern CI/CD solutions.
Bachelor's Degree in Computer Science, or other related discipline is preferred, equivalent work experience required. 
Expertise with infrastructure configuration management and orchestration tools, such as Terraform, CloudFormation, Kubernetes/Docker, AWX Ansible Tower etc.
Proficiency in Atlassian tools framework
Proficiency in Jenkins.
Proficiency with VMWare, Vsphere.
Expertise of scripting tools
Experience with metric driven monitoring and alerting systems (Nagios, SensuGO).
Knowledge of working with visual representation of data tools as a plus (Grafana).