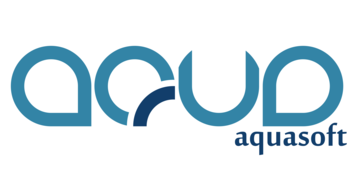 DevOps Engineer
Nivel cariera
Middle (2-5 ani), Senior (5-10 ani), Entry (0-2 ani)
Salariu aproximativ brut oferit / luna in euro
1359 €
AQUASoft is a technology services and outsourcing company. We have extensive partnerships with the world's IT leading companies and work with corporations of all sizes. Our company works in the same teams with customers in order to deliver high-performance solutions. We have extensive expertise in programming, packaging, consulting, technology and outsourcing, helping our customers achieve excellence in their operational field, increase their ROI and reducing the TCO.


Calling all Driven, Enthusiastic, Versatile, Organized, Proactive and Stable Engineers.


Here's what skills you should possess:
3+ years of experience with Linux administration (Ubuntu, RHEL, CentOS, Core OS) and cloud experience
Familiarity with Agile methodologies
Ability to work with software development teams
Experience with scripting languages (eg: BASH, Perl,Python, Ruby) and automation tools (. Puppet, Ansible)
Understanding of protocols/technologies like HTTP, SSL, LDAP, HTML, XML

Your tasks and activities will mostly comprise of:
Maintaining the datacentre infrastructure
Working as 2nd/3rd level of support
Resolve incidents in a timely and effective manner
Identifying potential points for automation
Defining automation requirements together with the customer
Creating and implementing change requests for incidents/problems
Facilitating knowledge sharing by creating and maintaining detailed and comprehensive documentation and diagrams.
Maintaining an expert level of knowledge in your area of expertise


We have a strong desire to enlarge our young and enthusiastic team so send us your application.