Detalii loc de munca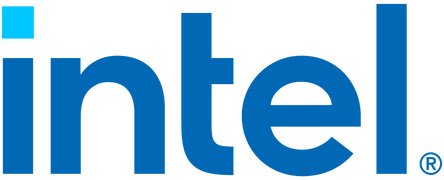 Nivelul carierei
Middle (2-5 ani)
We are seeking a motivated and experienced DevOps Engineer. The successful candidate will work within a global VPU DevOps team develop a large-scale continuous integration and delivery system. Intel Movidius VPU (Vision processing units) enable demanding computer vision and edge AI workloads with efficiency.
The VPU technology enables intelligent cameras, edge servers and AI appliances with deep neural network and computer vision based applications in areas such as Inference at the edge, visual retail, security and safety, and industrial automation. VPUs Software teams are responsible for delivering embedded Software and Firmware for these SoC developments.
The team is involved in exciting and challenging projects from concept, through architecture into design, and finally debug and release of VPU IP into Intel software products.
Qualifications
Bachelor's degree or higher in Computer Science, Computer Engineering, or similar technical degree.


Need:
Experience with continuous integration and software configuration management tools
Experience with build management tools such as: Jenkins, GitLab CI, GitHub Actions, etc.
Experience with one or more scripting languages, Bash, Python
Knowledge of Unix/Linux and Windows operating systems
End-to-end understanding of Software Development Lifecycle (SDLC), including build automation, versioning control, code quality, release engineering
Able to effectively communicate in English
Rigorous and methodical working style
Ability to deal with ambiguity and strong interpersonal skills
Strong analytics and problem-solving skills
Nice to have:
Text editor skills (such as vim or emacs)
Experience with commercial/open-source embedded platforms . RaspberryPi, Arduino
Familiar with multi-threaded, RTOS environments
GNU Makefiles
Background on Infrastructure automation management using Ansible.
Experience with Raspberry Pi, PC builds and installs - handling, programming and installing
Hands on rework on electronic circuits
Role

You will be part of a global working environment with colleagues located around the globe. Joining us means joining a dynamic team at a company that has established a reputation for innovation.


Focus areas
CI systems: Continuous Integration Experience (Jenkins based)
Understand, manage and evolve a scaling ready CI infrastructure running 1000s of tests
Collaborate with CI engineers providing combination physical/virtual compute capacity
Investigate, prep and execute on alternative lighter weight CI solutions than Jenkins

Release automation: manifest and binary image aggregation
Merging various source / binary and documentation artefacts into overall package
Based on best-in-class repeatable and automatable recipe/manifest based system
Work with architects, systems engineers at early stage to plan project outputs

SCM systems: Source code management expertise (Git based)
Configure and manage hierarchical Git based repositories
Use of APIs to gather relevant data, present analysis in dashboards
Prep and execute migration projects between various Git based tools
Inside this Business Group
Employees of the Internet of Things Solutions Group (IOTG) have an exciting opportunity before them: To grow Intel's leadership position in the rapidly evolving IoT market by delivering the best silicon, software and services that meet a wide range of customer requirements - from Intel® Xeon® to Intel® Quark®. The group, a fresh, dynamic collaboration between Intel's Intelligent Solutions Group and Wind River Systems, utilizes assets from across all of Intel in such areas as industrial automation, retail, automobiles and aerospace. The IOTG team is dedicated to helping Intel drive the next major growth inflection through productivity and new business models that are emerging as a result of IoT.