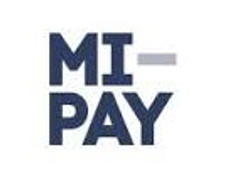 Dev-Ops Engineer
Nivelul carierei
Middle (2-5 ani), Senior (5-10 ani)
Recrutez candidati dispusi sa se relocheze
Da
Excellent technical troubleshooting and analysis skills in a logical and disciplined manner with attention to detail.
• Ability to administer, maintain, develop Microsoft Windowsserver, SQL Server
• SQL administration is a PLUS and must have
• Knowledge in .NET4 (C#), IIS and above, basic Networking skills
• Ideally a prior background or experience in Software Testing and/or a Technical Help-desk Support function
• Customer and Issue Management Skills.
• Good verbal and written English language communication skills, both internally and with customers. Ability to document activities, problems and procedures clearly, accurately and concisely.
• Ability to plan, prioritize and multi-task in a complex and demanding operational environment.
• Ideally an understanding of IT security, applicable legislation and Payment Card Industry regulation.
• A motivated, pro-active, self-starter with a success oriented attitude, willing to learn the Mi-Pay Payment Products.
• A demonstrated ability to work under pressure and tight deadlines in a real-time operational environment..
Specific Responsibilities

You will be required to support customers, manage incidents, support colleagues and report progress on incidents and resolve technical issues.

Technical Help-desk Support Duties
• Responsibility for analyzing Live Application Support Incidents.
- Accurately documenting the reasons and fixing the problems causing the incident, or allocating the problem with a clear descriptor to our development team; and managing the incident through to closure of a fix and reporting.
- Ensure that Incident follow-ups are actioned and completed, seeking input/updates where necessary
- Reporting on incidents, releases, problems.
• Use investigation & resolution skills to investigate the cause of risks and issues
• Ensure all changes to systems supported by Operations comply with the documented Change Control Process.
• Bring to the attention of the management any service level risks and issues.
• Carry out a range of coordinated deployments, including pre-checks and post-checks
• Report work status regularly to Mi-Pay Support Manager

Release Management Duties
• Undertake release management in line with Mi-Pay Release Management procedures, maintaining proper records and in line with standards.
• Ensure that all processes relating to access to Mi-Pay systems are met.
• Ensure all installations and upgrades are implemented as per the agreed and documented procedures. To ensure that all changes comply with audit, security and licensing requirements.
• Work with and meet Setup software release and configuration control procedures.
• Provide Level, 24x7x365 operational support for all mission-critical production systems on a rota and on call system.