Detalii loc de munca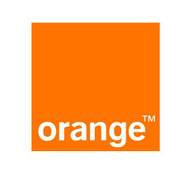 Datacenter Technical Specialist
Nivelul carierei
Middle (2-5 ani), Senior (5-10 ani)
Limbi vorbite
Engleză
- Avansat
, Franceză
- Avansat
- Assures technology watch and technical and economic studies in datacenter domain.
- Proposes recommendations and technical orientations for next generation datacenters.
- Contributes to technical policy definition.
- Technical and economic studies, technical analysis and assessment of datacenter components, covering all domains (such as storage, servers, network, databases, middleware), taking into account new tendencies (such as cloud computing, big data, Open source)
- Cost benefits analysis - urbanisms and processes impact.
The job covers both strategic and technical aspects.
- contributes to the Group's technical policy in datacenter domain
- integrates both technical and economical aspects
- contributes to Group Datacenter consolidation and evolution
- Datacenter cost saving by standardization, mutualisation, alignment (Strategy share and costs saving related)
- Datacenter efficiency and performance by proposing up to date technologies and new processes
- List all technologies used today in datacenters and main products proposed by providers for the future, with their advantages and drawbacks regarding technical and strategic aspects
-Assures technology watch and technical and economic studies, under the management of datacenter Business Owners Delegates
- Responsible to propose studies with an positive impact regarding Orange strategy
Candidate's profile


Strong analysis and synthesis capacities


Ability to search and find information, to assure technology watch


Ability to challenge suppliers and contacts


Ability to make suggestion and pertinent proposals


Ability to argue, to convince and to present results of studies


Technical and strategic dimensions


5 years experience in IT architecture and design


Technical:


Both IT and Networks datacenter technologies


Components (servers, storage, networks, databases, middleware, Open source)


Cloud computing, Big data


Ability to understand quickly new domains and new technologies


English: fluent
French: intermediate