Detalii loc de munca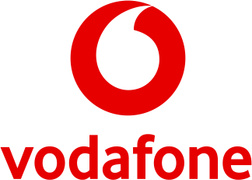 Database Oracle Apex Expert
Nivelul carierei
Senior (5-10 ani)
Tip job
Full time
Job partial remote
(timpul de lucru se va imparti intre remote si sediul companiei)
Limbi vorbite
Engleză
- Avansat
* toate limbile sunt obligatorii
Your day to day :
ASIC Online enhancement for our customers across Vodafone Hubs.
To develop, maintain, analyses and support ASIC Online application for European Vodafone customers.
To plan and engineer of Vodafone's private and public cloud infrastructure and implement data flows of Private / Public Cloud and Hybrid cloud solutions into GDC central DWH.
With these activities you will have a great impact on our business:
• Data collection of several private and public Cloud IT solutions, data transformation and aggregation with SQL and PL/SQL
• Automation of data load and data analysis by Shell, SQL/PLSQL scripting and REST API
• Continued performance tuning of ASIC Online application
• Define and develop SQL procedures inside central GDC Factory database to provide Management reports and KPI dashboards
• Application development, design and architecture with Oracle APEX solutions
• Provide Senior Management or Business report requests by analysis by using SQL statements across GDC central database
With these values and skills you are a great candidate:
• More than 5 year experience with Oracle database administration and strong skills in SQL/PLSQL development
• More than 1 year experience with Oracle APEX development
• Experience of working in large multi-national / multi-cultural teams and matrix organizations
• Experience to analysis and understand complex processes and explain it simple
• Multiyear experience in Unix / Linux Shell and SQL scripting
• Languages: SQL, PL/SQL, Unix shell scripts, AWK, HTML,CSS, JavaScript
Sounds like the perfect job? We've got even more to offer:
• Work from Home
• Medical and dental services
• Life insurance
• Dedicated employee phone subscription
• Special discounts for gyms and retailers
• Annual Company Bonus
• Ongoing Education – we continuously invest in you to ensure you have everything needed to excel on the job and enhance your skills
• You get to work with tried and trusted web-technology
• Getting in on the ground floor of an technology changing company
• Flexible Vacation – Take time off when you need it, we trust you