Detalii loc de munca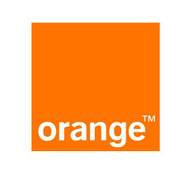 Nivelul carierei
Middle (2-5 ani)
Limbi vorbite
Engleză
- Avansat
* toate limbile sunt obligatorii
How would you like to work in IT, toying with cutting edge technologies and enjoying your life? At Orange Services, it's possible!
As one of the largest IT Hub within Orange Group, we are working internationally for both Orange corporate functions and country operations. Through a unique combination of know-how and expertise, our teams provide a broad range of IT & Business Solutions.
We'll recruit you from the safety of your home and we'll prepare you for the challenges of this period – for the time being, our activity is carried out remotely.
Come closer to #LifeAtOrange!

What we're looking for
Data &AI is one of the 3 pillars of Orange Group`s "Engage 2025" program, with the ambition to accelerate the dissemination of technological know-how, both on applications and on algorithms and tools, with all the group's subsidiaries and business divisions.
In this context, a brand new expertise center is being built in Romania; the team will start by supporting Orange Romania on 3 strategic initiatives, and will grow to cover other initiatives, but also other Orange Affiliates. The 3 initial initiatives are centered on Hybrid Cloud-based Data & AI Ecosystem Transformation, Data & AI Operations Efficiency Use Cases implementation and Data Governance Framework Implementation.

What you'll be doing:
Directly help the company transform its business and solve complex problems by leveraging Machine Learning, combined with other types of Advanced Analytics techniques to build models aiming to solve a large swath of business problems
Define and deliver customized, telecom industry-specific solutions using knowledge of cloud and on-premise platforms, advanced analytics, and AI capabilities
Ability to innovate and design solutions according with market trends and Telecom best practices

What you need to know/have:
Core competencies:
Understand overall data estate, IT and business priorities and success measures to design implementation architectures and solutions.
Apply technical knowledge to architect solutions that meet business needs, create AA/AI roadmaps, and ensure long term technical viability of new deployments, infusing key analytics and AI technologies where appropriate
Provide best of breed, fit for purpose data science and architectural recommendations leveraging Cloud & traditional on-premise data services.
Good understanding of CI-CD concepts and practical experience in deploying predictive model using CI-CD frameworks
Use predictive modeling, optimization, and/or machine learning analytics techniques (clustering, dimensionality reduction, decision tree learning, artificial neural networks, natural language understanding, deep learning networks) and tools/programming languages
Ability in working with data platform including unstructured data technologies and related data and analytics, . Artificial Intelligence, Big Data, Data Warehouse, Business Intelligence, Data Integration, Enterprise Information Management, Master Data Management
Understanding of cloud-based deployments and ability in working with public cloud frameworks (such as Google Cloud or AWS)
Specific Competencies:

Good communication skills
Presentation skills
Results focus, problem solving
Autonomy
Teamwork, ability to work part a local or international team
Technical Computing tools
Good leadership skills
Able to work under pressure and meet deadlines
Working experience in complex and multicultural environment
Education and experience (minimum level requested):
University degree preferably in IT areas
Work experience in a similar position at least 5 years

What's in it for you:
Performance Bonuses – biannually, based on your results & the company's;
Loyalty Bonuses, if you extend your stay;
Electronic Meal Tickets - as you imagine;
Medical & Life insurance for you - facilities for your family, too;
#WFH;
Professional GSM subscription;
Personal GSM subscription, also [because we believe in communication!];
Special grants on Smartphones & devices; discounts for Orange products & services;
Development Platforms - Orange Learning, Trainings, Career Counselling, Coaching & Career plan mentoring;
Wellbeing Programs – we support your Zen;
& more!
Orange Services is about bringing together people and technology. We make IT happen!
Come & work for a #TopEmployer company. You could be part of an organization where great colleagues and team spirit support your professional development.
Apply and let's have a remote-talk.
At Orange, you can