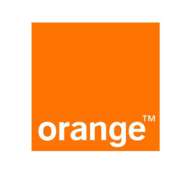 Data Scientist
Nivel cariera
Entry (0-2 ani), Middle (2-5 ani)
The position in a nutshell:
We are looking for a Data Scientist who is passionate about applying Advanced Analytics techniques to generate business value. The Data Scientist will work cross-functionally closely with all the main stakeholders in Orange Romania (Technology, Finance, Marketing, Sales, HR etc.) in order to successfully build and operationalize E2E advanced analytical models and applications underpinning business use cases.
The position is part of the Advanced Analytics / Core Data Science Team, inside Marketing Data Intelligence unit.
Main responsibilities and activities:
Solve a large pool of business problems articulated in the form of the value generating use cases, by leveraging mathematical, statistical and econometric techniques to perform trends analysis, identify patterns and correlations, etc.
Lead processes of analytics value use cases identification, financial valuation and benchmark across different business units, acting as business partner and liaising with analysts, product owners and business owners
Munge, mine, wrangle and analyze structured and unstructured data from company databases, either primary systems databases, Data Warehouse and Big Data infrastructures or other external data sources; support the data engineering process for data structuring, modeling and ingestion across a variety of data sources
Apply Advanced Analytics techniques to build prototype models; apply experimentation techniques (A/B testing, multivariate testing, etc.) to learn and adjust iteratively for continuous improvement of models performance
Drive the E2E operationalization and integration of the prototype analytical models into the existing Orange Romania IT ecosystem of applications, databases and other systems and/or platforms
Manage a pipeline of concurrent running models in batch or real time mode, as well as the Advanced Analytics toolkit, proprietary and open source
Functionally document models in the Advanced Analytics knowledge base
Coordinate with different functional teams to implement new data models
Develop Advanced Analytics competences and capabilities within the team and other functional areas across the company
The ideal candidate needs to have:
1. Key Technical Skills:
Mastery of Advanced Analytics techniques & algorithms (descriptive, predictive, causal, prescriptive and cognitive) with strong focus on applicability in solving different business problems

Full range of Machine Learning, AI/Deep Learning and neural nets, Reinforcement Learning, Natural Language Understanding & Processing, Text/Speech Analytics, etc.

Knowledge of mathematics statistical techniques and concepts (regressions, properties of distributions, statistical tests and proper usage, etc.) and experience with applications
Advanced data mining & extraction skills using SQL and PL-SQL
Model prototype building using open source languages – Python and R, as well as enterprise data science tools - SAS Viya/Enterprise Miner or IBM SPSS
Databases know-how, such aracle Data Warehouse, Hadoop Big Data/NoSQL databases
Agile/Scrum and Waterfall Project Management
Microsoft Office suite, . Excel (including functions, pivot tables, graphs, etc.), PowerPoint
2. Key Soft Skills:
Strong communication (oral, written), storytelling and analytical skills, high degree of accuracy and attention to details; ability to quickly grasp new concepts, understanding solution architecture and involvement in system design
Open minded and able to adapt to frequent changes; can do' attitude, proactivity
Team player eager to work in a fast paced IT&C environment in Agile cross-functional setups
Autonomous and problem-solving oriented, gives multiple alternatives when asked to solve a problem (including anticipation and problem definition skills)
Openness and desire towards business understanding and learning
Strong presentation skills and customer centricity; capacity to translate in natural language the results of a complex algorithm and explain them to business owners
3. Education & Experience
Min. 1 year in an Advanced Analytics role or similar experience
Fluency in English (oral and written)
Technical University degree or background preferred – . majoring in Computer / Data Science, Applied Mathematics - Statistics, IT, Engineering field (PhD or MSc a plus)
Nice to have (not mandatory, but any one of them considered a plus):
Knowledge of Telecom industry, market and businesses, corresponding data models and / or previous data modelling experience
IT&C Business Analyst or Data Analyst background
Business Intelligence & data visualization using SAP Business Objects, Tableau and/or QlikView
Integration and automation coding - APIs and Web services design and build
Web design PHP / HTML / JavaScript or other
Know-how of software development lifecycle, techniques such as TDD/BDD/CI-CD
Decision-making and decision intelligence
Cloud computing
Data extraction and processing skills, using Map Reduce, Pig, and/or Hive; experience with Spark and Scala languages