Detalii loc de munca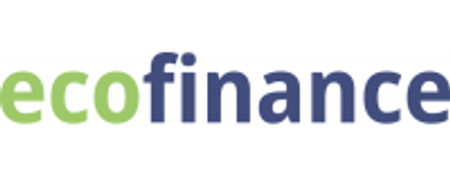 Nivelul carierei
Middle (2-5 ani)
Limbi vorbite
Engleză
- Mediu
* toate limbile sunt obligatorii
We are looking for talented Data Analyst to join the Risk team in Bucharest.
The prime objective of this position is to provide business with necessary insights into portfolio dynamics to grow profitable business.
A Credit Analyst supports the financial goals of the company, specifically through mitigating and managing the risk associated with extending credit to new and existing customers by following the departmental Standard Operating Procedures with ethical practices and attention to detail. The Analyst will work cross functionally to ensure we drive efficiency and maintain strong controls as we expand into new territories and products.
In addition, the Credit Analyst will consistently demonstrate strong critical thinking and problem-solving skills, possess strong organizational skills, provide exceptional customer service to both external and internal customers, and be a complete team player. Results/Success Metrics oriented.

What You'll Be Doing:
Extracting and preparing data from multiple data sources;
Analysing complex business information and providing accurate and timely reports to management;
Analysing the current and past trends/patterns including all areas of revenue, sales, clients, etc;
Cooperating with IT department for continues enhancement of data quality used in reporting;
Identify and manage existing and emerging risks that stem from business activities and the job role with a specific focus on regulatory compliance, financial crime and fraud
Create high quality outputs with guidance and recommendations to enable senior business owners to make appropriate decisions
Working with a team to create a prioritized list of needs for each business segment.
Support day-to-day risk management activities, such as risk incident reporting, root cause analysis and resolution
Recognize opportunities to improve credit risk strategies and builds support for recommendations
Independently execute existing and develop new portfolio reporting to monitor credit strategy and escalate the quality and direction of credit performance to appropriate levels of management;
What You'll Need:
Experience in data extraction, transformation, analysis and manipulation, especially with big amounts of data;
Knowledge of SQL, advanced Excel (or any alternative) skills;
Knowledge of Python or R is considered a plus
Critical thinking and the enthusiasm for translating data into actionable insights;
Good English skills in communication with different stakeholders;
Bachelor's degree at technical discipline (math/statistics/physics/computer science);
Results driven with ability to take initiatives, handle multiple tasks and meet deadlines;
Effective collaboration and teamwork skills.
Attention to detail and strong analytical skills.
2-4 years of experience supporting Risk Management/Credit issuing function ;
Experience working with Banking/non-banking entities and understanding of compliance and risk requirements with Banking/non-banking regulations
Stakeholder management and interpersonal skills at both a technical and non-technical level
We offer:
The salary is motivating, being negotiated depending on the experience and the degree of preparation of the candidate.
International working environment.
Wide variety of experience gathering.
Dynamically developing company
Exclusive working environment in a brand new office
Happy Team of Talented People