Detalii loc de munca
ANUNT INACTIV:
Angajatorul nu recruteaza momentan in mod activ pentru aceasta pozitie, dar poti aplica la anunt.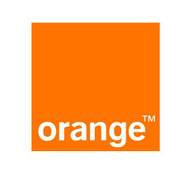 Nivelul carierei
Middle (2-5 ani), Senior (5-10 ani)
Hello! Would you like to work in one of the most stable areas of the moment? Come and work for Orange!
We'll recruit you from the safety of your home and we'll prepare you for the challenges of this time - your activity will be carried out remotely, during the whole period of the pandemic, and then you will work at the dedicated Orange headquarter.
Data &AI is one of the 3 pillars of Orange Group`s "Engage 2025" program, with the ambition to accelerate the dissemination of technological know-how, both on applications and on algorithms and tools, with all the group's subsidiaries and business divisions.
In this context, a brand new expertise center is being built in Romania; the team will start by supporting Orange Romania on 3 strategic initiatives, and will grow to cover other initiatives, but also other Orange Affiliates. The 3 initial initiatives are centered on Hybrid Cloud-based Data & AI Ecosystem Transformation, Data & AI Operations Efficiency Use Cases implementation and Data Governance Framework Implementation.
Main responsibilities:
Develop data engineering jobs, spanning on premise and cloud platforms, in a hybrid architecture.
Involved in the definition of data integration patterns, both batch and real-time.
Involved in functional design, testing, training and data migration.
Understand business requirements and business specifications.
Create and maintain all required project documents.
Core competencies
At least 5 years' experience with Data Lake, Data Warehouse, Business Intelligence Solutions
Experience with Big Data Platforms. Cloudera is a plus.
Experience with Spark.
Experience with ETL tools and implementations, preferable using Oracle Data Integrator or Informatica.
Experience with implementation of DWH solution using 3NF and star schema, preferably in a Oracle Database.
PL/SQL knowledge
Performance tuning
Cloud concepts understanding. Previous cloud projects is a plus.
Experience with any cloud providers such as Google, Amazon or Azure is a plus
Good communications skills in English, French is a plus.
Specific Competencies:
Good communication skills
Results focus
Autonomy
Teamwork, ability to work part a local or international team
Technical Computing tools
Good leadership skills
Able to work under pressure and meet deadlines
Working experience in complex and multicultural environment
Education and experience (minimum level requested):
University degree preferably in IT areas
Work experience in a similar position at least 5 years
[Orange Perks] What's in it for you, should you choose to work for a TOP EMPLOYER?
Contract type: Full Time
Performance Bonuses – Biannually, based on your results & the company's;
Other Bonuses – for Excellence in Innovation & Profit sharing plan;
Loyalty Bonuses, if you extend your stay;
Electronic Meal Tickets - as you imagine;
Medical & Life insurance for you / facilities for your family, too;
Work From Home & Flexible Working Hours;
Short Friday & Hello HUB - a different kind of office, should you need a change of scenery;
Professional GSM subscription;
Personal GSM subscription, also [because we believe in communication!];
Special grants on Smartphones & devices;
Discounts & installments for Orange products & services;
Orange Learning, Remote Learning, Trainings & Career plan mentoring;
Well-being Program – we support your Zen;
Flexible benefits [like special discounts on Gym subscriptions, Tickets for your infant's nursery, Pension Package or other things you might be interested in];
In case of travel: daily allowance, transport and accommodation.
& more!
Apply and let's have a remote-talk – we care for our candidates, all the interview stages are online!
From ORANGE with love – a digital company