Detalii loc de munca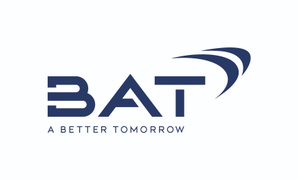 D&A Senior Solution Engineer
Nivelul carierei
Senior (5-10 ani)
Recrutez candidati dispusi sa se relocheze
Da
BAT IS LOOKING FOR A D&A SENIOR SOLUTION ENGINEER
SENIORITY LEVEL: Senior Level
FUNCTION: DBS Technology Solutions – Data & Analytics
LOCATION: Bucharest, Romania
ROLE POSITIONING AND OBJECTIVES
This role owns, drives and coordinates the implementation and smooth operations of the Data & Analytics (D&A) data supply chain, platform operations, platform roadmap delivery, etc.
Reports to: Data & Analytics – Head of Platform Engineering
Reporting Level: no direct reports
Geographic Scope: Global
WHAT YOU WILL BE ACCOUNTABLE FOR
Responsible for providing hands on engineering support. This may take the form of direct system configuration and delivery, or working and coordinating through partners (SI / resource augmentation)
Identify, define and deliver proofs of concepts / MVPs / pilots to test usage tools and capabilities, based on Enterprise Data Platform (EDP) architecture and associated technologies
Responsible for defining and policing the Enterprise Data Platform technology guardrails within which Spokes must operate
Drives and fosters DevSecOps culture and a culture of non-negotiable continuous improvement within D&A. Is able to innovate and think out-of-the-box to vision new platform improvements on the EDP
Drives proactively the build of the CD/CI pipelines, using specialized knowledge and skills to prospect, qualify, deliver and optimize EDP
Influence stakeholders in D&A and Spokes to always prioritise quality and automation to unlock faster times to value
Check and validate that EDP is enabled and supported in most efficient and effective way, maintaining cloud platform according to the overall solution architecture, in line with business priority/requirement (functional and non-functional), standard and procedures
Is obsessed with creating KPIs that measure and drive platform performance, resilience & cost effectiveness
Is able to support & provide QA of relevant platform design intellectual property
Act as SME contact point into the D&A for BAT Technology Solutions on the platform area
ESSENTIAL EXPERIENCE, SKILLS AND KNOWLEDGE
Have experience and fully understands DevSecOps applied on data and analytics platforms. Preferably have read and fully understands the DevOps Handbook.
Is it expected that this knowledge will be a combination of broad awareness, mixed with deep expertise in specific components:

Ingestion technologies: . WhereScape, Azure Data Factory
Cloud Storage technologies: ., Snowflake, Blob, ADLS Gen2
Processing technologies: . SAP BW on HANA, Azure Data Factory, Databricks, Spark
Data Consumption technologies: . MicroStrategy, Alteryx, Tableau, PowerBI or similar high-end visualisation tool/platform

Experienced and comfortable leading delivery of data platforms and products that require data sets with multi-billion record size, including global scale deployments (+250 end markets)
Expert knowledge on modern data platform technologies and on making data available to people using these platforms
Has real-world experience delivering data and analytics initiatives at scale
Ability to quickly become into a key contributor within a high performing teams within and outside the DBS function
Expert collaborator, strong critical thinker, problem solver, communicator and influencer
Education: Bachelor's degree
BENEFICIAL
SAFe agile background experience and/or certification
WE ARE BAT
At BAT we are committed to our Purpose of creating A Better Tomorrow. This is what drives our people and our passion for innovation. See what is possible for you at BAT.
Global Top Employer withBAT people across more than 180 markets
Brands sold in over 200 markets, made in 44 factories in 42 countries
Newly established Tech Hubs building world-class capabilities for innovation in 4 strategic locations
Diversity leader in the Financial Times and International Women's Day Best Practice winner
Seal Award winner – one of 50 most sustainable companies
BELONGING, ACHIEVING, TOGETHER
Collaboration, diversity and teamwork underpin everything we do here at BAT. We know that collaborating with colleagues from different backgrounds is what makes us stronger and best prepared to meet our business goals. Come bring your difference!
Interviu online
What are your salary expectations in RON net per month?