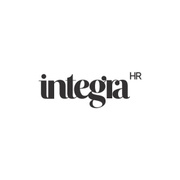 Tehnical Support Specialist (e-commerce)
Nivelul carierei
Entry (0-2 ani)
Your style:
We are looking for a Tehnical Support Specialist to assist our customers with technical inquires when using our products and services.
Objectives of this job are resolving customer queries, recommending solutions and guiding product users through features and functionalities. The ideal candidate will be a fast learner and have a positive can-do attitude.
If you find yourself in the role described above, then it means you are the one we want to meet!
Your knowledge & qualifications:
Excellent writing and speaking;
Familiarity with similar industry is a plus;
Experience using help desk software;
English knowledge;
Positive attitude with a drive to learn and grow;
Organization skills with the ability to prioritize;
Excellent communication and problem-solving skills;
Multi-tasking abilities;
Ability to have strong customer service with both internal and external customers;
Ownership of tasks, issues, and assignments.
Your work experience:
• 1 year of experience as a Tehnical Support Specialist or similar CS role;
Your job:
Respond to customer queries in a timely and accurate way, via phone, email or chat;
Place tickets and initiate troubleshooting;
Diagnose and solve technical inquires that occur;
Document troubleshooting and maintenance procedures for new services and products;
Incident management;
Train users to properly use services and products;
Identify customer needs and help customers use specific features;
Regularly review and study technical journals to keep up with changes in the technology;
Update our internal databases with information about technical issues and useful discussions with customers
Share feature requests and effective workarounds with team members
Inform customers about new features and functionalities
Follow up with customers to ensure their technical issues are resolved
Gather customer feedback and share with our Product, Sales and Marketing teams
Write articles for help-desk ;
Integra HR – What you need to know is that Integra HR is a different sort of HR consultancy firm. We are here to find the right person, in the right place, at the right moment.
Our client, Blugento is a Software-as-a-Service solution build on Edition, with a clear mission to help businesses start their online shop with zero hassle, on a string platform they can grow with.