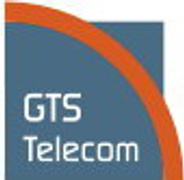 Technical Customer Support Representative
Nivelul carierei
Entry (0-2 ani)
Who we are
GTS Telecom owned by Deutsche Telekom AG is one of the main infrastructure-based provider of telecommunications services in Romania and is positioned as a quality leader in the communications segment for medium and large companies. Our company is one of the founding members RoNIX(Romanian Network for Internet eXchange) and is certified ISO 9OOI, ISO I4OOI, OHSAS I8OOI and ISO 27OOI.
GTS provides national and international transport solutions for data, voice, internet access, cloud services and collocation in our own data centers in Bucharest and Cluj. The company operates an extensive Ethernet and MPLS network built on a resilient fiber optic infrastructure. The company has approximately 130 employees and is based in Bucharest.
Our values :

Our company values serve as a compass for our actions and describe how we behave in the marketplace. They provide standards at every level of our business and are the ethical foundation for everything we do at GTS.
We are committed to our customers
For us it is essential to understand our customers' needs and develop innovative solutions which help them become a better business.

We do as we say we are going to do
Trust is earned. We follow our words with actions so everyone knows they can depend on us.
Our people make the difference
We are passionate and skilled. We have the courage to try new things, we dare.
We work as a team to deliver services at the highest standards.

We are proud of GTS.
We are looking for new colleagues!
It is important to have around you people that have a common vision and who share the same values. That is why, we think we will get together wonderfully if you have:
communication abilities;
willingness to permanently learn and self improve;
attention to details;
technical skills and real interest in the news from your field of activity;
What we expect from you:
to provide on the phone technical support;
to answer and record requests regarding the functionality of Internet, Data and Voice services;
to do basic troubleshooting on network equipment in order to investigate and identify customers problems;
to be in permanent contact with our customers.
What recommends you:
technical university education;
excellent communication and customer service skills/interest
technical knowledge and skills in order to do the job at a high level of accomplishment;
the ability to promptly react, to analyze, diagnose and solve issues;
proactivity, creativity, initiative, drive to improve and continuously learn;
willingness and ability to learn quickly new skills and technologies;
customer focus;
fluency in English.
What we offer:
on the job training with our senior colleagues for two months
access to our WIKI and technical labs;
technical certifications covered by the company;
great opportunities for career development;
technical trainings;
easily accessible location;
private health insurance for you and your family;
flexible benefits budget;
Employee Referral program.