Detalii loc de munca
ANUNT INACTIV:
Angajatorul nu recruteaza momentan in mod activ pentru aceasta pozitie, dar poti aplica la anunt.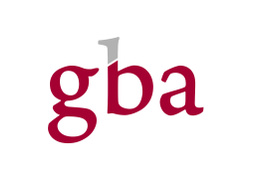 CRM Application Administrator
Nivelul carierei
Middle (2-5 ani), Senior (5-10 ani)
Tip job
Full time
Job remote
(activitatea se desfășoară de la domiciliu/telemuncă)
Limbi vorbite
Engleză
- Avansat
* toate limbile sunt obligatorii
As a CRM Application Administrator, you will be operating, maintaining and developing our applications and tools ecosystem. In addition, your activity will be carried out remotely, during the whole period of the pandemic.
What you will be doing:

- Operate, maintain and even develop of complex information systems
- Ensure second level support for applications, triaging issues, and disseminating them to the platform operator, platform developer or application developer as required
- Ensure systems availability and performance by measuring, testing, and exploring them; whatever is found to cause the most trouble is where work is prioritized for improvement;
- Ensure timely and accurate resolution of the incidents;
- Perform troubleshoot and analysis for finding the root cause of issues; implement the fix.
- Define, monitor and ensure specific KPI both technical and process related inside the team
- Define, monitor and maintain in the agreed values the "error budget" parameter (amount of downtime or lowered performance)
- Perform On-call activity
- Manage and improve the Continuous Deployment/Continuous Integration pipelines/process for applications:
- Manage lifecycle and release management processes for all apps
- Responsible for the continuous delivery process to build, deploy, and promote applications
- Ensure apps have automated functional tests that are used by the continuous delivery process to determine successful deployment and operation of applications
- Ensure monitoring of applications is configured and have rules / alerts for routine and exceptional application conditions
- Involvement in transversal projects and activities for:
- Requirements definition
- Technical solution definition
- Acceptance strategy
- Operational testing
- Implementation of automation/monitoring mechanisms
What you need:
- IT-related background (Bachelor's degree or higher).
- At least 3 years of experience in application administration area, with a proven understanding of applications at a functional and technical level
- Operating systems: Linux (command line and shell scripting, debug and troubleshooting processes, package installations, mounts, LVM, task automation)
- Relevant knowledge of:
- Redis, Kafka, Heka, Grafana, Prometheus, Rundeck
- ELK Stack: Logstash, ElasticSearch, Filebeat, Kibana etc.
- Monitoring tools: CheckMK, Nagios, Zabbix etc.
- WebServices: API REST, SOAP, WSDL endpoints
- Repositories: Nexus, Artifactory, Git
- Databases: Oracle, PostgreSQL, MySQL (operating, not administration)
- Networking knowledge (TCP/IP, DNS, Routing, etc.)
- Traffic load balancers: F5 BigIP or other traffic management solution
- Ability to diagnose application issues (reviewing applications logs, reviewing server stats, etc.)
- Relevant experience with Disaster Recovery and Business Continuity procedures and processes
- English and Romanian verbal and written skills
- Represents a plus if you have experience with:
- Container management: Rancher, Kubernetes
We offer
- Contract type: Full Time
- Performance Bonuses – Biannually, based on your results & the company's;
- Other Bonuses – for Excellence in Innovation & Profit-sharing plan;
- Loyalty Bonuses, if you extend your stay;
- Medical & Life insurance for you / facilities for your family, too;
- Work from Home & Flexible Working Hours;
- Short Friday & Hello HUB - a different kind of office, should you need a change of scenery;
- Professional GSM subscription;
- Special grants on Smartphones & devices;