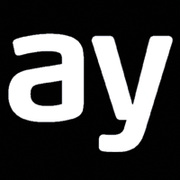 Creative Copywriter
Nivelul carierei
Middle (2-5 ani)
Limbi vorbite
engleză - avansat
A global, digital creative group is looking for a creative social media copywriting mind ready to flex their skills. Be a part of an early-stage business powering up restaurant groups online from around the world.
You'll have the opportunity to shepherd the creative expression of restaurants as they grow and expand their presence in the United States. You will be on the ground floor working with the strategy departments shaping up social media pages from their content and photos used, to engagement strategies and brand reputation management.
This opportunity is ideal for people who have outgrown the confines of a typical working who are looking to create new ideas on social media in the CPG, Food and Service industries.
We're committed to helping our employees grow across disciplines and continuously chase innovation and inspiration, even when it comes to the small stuff. You'll have control to explore new content strategies for everything from how the restaurant brand identity is represented on social media, to what it says back to its audience, to what it looks like on Instagram/Facebook/TripAdvisor and Google Business Listings.

The ideal candidate:
Has created content from scratch for brands on social media
Is confident in managing communities on social media (answering reviews, questions, engaging with User Generated Content)
Is organized and understands strategy so that their can create and focus not only on content but also optimal posting times and relevant content for the audience they are engaging with
Is engaged in suggesting new ways of promoting the restaurants
Ensures that reporting on the pages' performance goes out every month and discusses with management opportunities and threat for specific accounts
Is comfortable with rapid changes in dynamic consumer market and an stays up to date on social media platforms changes

Responsibilities:
Creating and running Social Media account;
Creating engaging text, image and video content;
Designing posts to sustain readers' curiosity and creating buzz around new products
Develop an optimal posting schedule, considering web traffic and customer engagement metric;
Researching audience preferences and discover current trends
Oversee social media accounts' layout;
Suggest new ways to attract prospective customers, like promotions and competitions
Facilitate online conversations with customers and respond to queries
Report on online reviews and feedback from customers and fan;
Ensure weekly, monthly, campaign and event reports are completed accurately and in a timely manner
Create and maintain a social media calendar for short-term initiatives and long-term brand campaigns to grow following & engagement
Manage and maintain the monitoring and analytics systems to track social media engagement and results; create weekly & monthly recaps
Stay up-to-date with changes in all social platforms ensuring maximum effectivenes
Train co-workers to use social media in a cohesive and beneficial way
Other Ad-hoc responsibilities as required


Skills required
Overall 3-5 years and above experience managing social media brands
Graduate or post-graduate degree in English, Mass Communication.
Excellent communication (written and verbal) and confident presentation skills in order to pitch ideas to clients or directors and also explain ideas to members of the creative team
Excellent interpersonal skills are a must. They need a clear creative vision while remaining open to others idea
Must be a self-starter with ability to do multi-tasking & work with minimum supervision and prioritize projects
Ability to think on your feet
Creative thinking (ability to make shit happen)
A cheerful disposition


Ready to push the limits of possible? We'd love to meet you.