Detalii loc de munca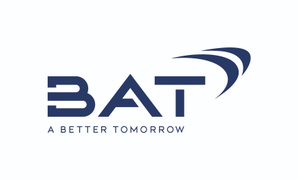 Corporate Finance Manager
Nivelul carierei
Senior (5-10 ani)
ROLE POSITIONING AND OBJECTIVES
The role provides support for the planning and reporting process for GBS during Budget Reviews and Company Plan and general reporting guidance to GBS entities when required. The role incumbent is responsible to produce reliable and accurate financial statements in line with BAT Group reporting standards. In addition, they will participate in activities related to controlling, reviewing and validation of financial data, to provide management with timely and accurate financial information, to enable effective and efficient decision-making.
Reports to: Head of Finance GBS
Reporting Level: no direct reports
Geographic Scope: regional
WHAT YOU WILL BE ACCOUNTABLE FOR
Manage global consolidation & reporting of Regional GBS cost drivers by understanding GBS functional budgets and variances versus previous reporting exercise and consolidation of GBS cost base by Function and by location
Advice and support other GBS Finance teams during the planning exercise. Communicate with the Centre and explain the reported numbers and variances vs plan and offer support to various budget holders (Functions) by providing details on underlying budget assumptions
Perform BPC Reviews of overheads, P&L
Reporting Activities:

Provides monthly support for the Finance Management Pack preparation
Prepare monthly GBS reports – local entity and management views for Global GBS and review and analyse the Actuals Year to Date spend review against latest budget version
Engage with other GBS Finance locations to understand the root cause for material variances and if any sensitivities needs to be highlighted.

Engage on a regular basis with relevant stakeholders to understand if there are any planned changes in the business case assumptions that might trigger a cost baseline change for GBS
Any material variance between GBS estimate and Project estimate is timely followed-up with relevant parties and addressed to ensure necessary changes are incorporated
Contribution for Business Case Post Implementation Review (when needed) in line with Group BC requirements
Undertake reviews & input into company's projects and new scope migration into GBS that would require Finance support as part of transition into GBS
Constantly improve systems and processes regarding monthly closing of the group books. Improve the efficiency, detail level, and decrease the necessary manual adjustments. Develop and enhance standard reporting pack for GBS management to be implemented across GBS Centres.
ESSENTIAL EXPERIENCE, SKILLS AND KNOWLEDGE
A sound financial background, professional accountancy qualification (ACCA/ CIMA) is a plus
Experience in business projects & change process implementations as well as managing financial results
Ability to work in cross-functional teams, to both support & challenge
Self-starter and proactively inspire change
Excellent stakeholder management & business partnering skills
Strong leadership skills in areas of influencing in & outside of own function & at senior management team level
Good knowledge of GBS environment and processes
Excellent spreadsheet and general computer skills, including SAP, BPC and Power BI
A commercial approach to all activities
Fluency in both written and spoken English.
WE ARE BAT
At BAT we are committed to our Purpose of creating A Better Tomorrow. This is what drives our people and our passion for innovation. See what is possible for you at BAT.
Global Top Employer withBAT people across more than 180 markets
Brands sold in over 200 markets, made in 44 factories in 42 countries
Newly established Tech Hubs building world-class capabilities for innovation in 4 strategic locations
Diversity leader in the Financial Times and International Women's Day Best Practice winner
Seal Award winner – one of 50 most sustainable companies
BELONGING, ACHIEVING, TOGETHER
Collaboration, diversity and teamwork underpin everything we do here at BAT. We know that collaborating with colleagues from different backgrounds is what makes us stronger and best prepared to meet our business goals. Come bring your difference!
Interviu online
What are your net monthly salary expectations?