Core network integration engineer – NFV
Nivel cariera
Entry (0-2 ani), Middle (2-5 ani)
Salariu aproximativ brut oferit / luna in euro
100 €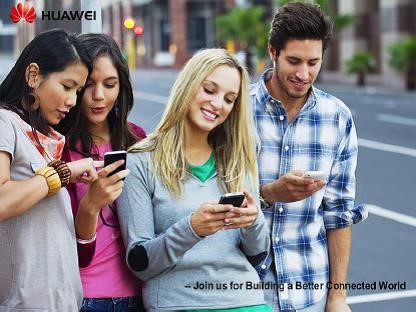 Huawei is a leading global information and communications technology (ICT) solutions provider.
Driven by a commitment to sound operations, ongoing innovation, and open collaboration, we have established a competitive ICT portfolio of end-to-end solutions in telecom and enterprise networks, devices, and cloud technology and services. Our ICT solutions, products, and services are used in more than 170 countries and regions, serving over one-third of the world's population. With employees, Huawei is committed to enabling the future information society, and building a Better Connected World. We invest over 10% of our annual sales revenue into R&D and more than 45% of our employees engage in R&D.
Leveraging our experience and expertise in the ICT sector, we help bridge the digital divide and promote high-quality broadband connectivity for all. As an advocate of socioeconomic sustainability, we make every effort to support secure and stable network operations, and help customers and industries improve efficiency to drive low-carbon economic growth. By localizing our operations and building a global value chain, we help local innovators maximize their global value and share win-win outcomes.
Anywhere you are, Huawei is there. Join us for Building a Better Connected World.
Job Summary:
Support NFV Core project Remote delivery, according to the requirement investigate output HLD/LLD/DD.
Remote commission and integration. Troubleshoot the technical problem within test period and services migrate
Be sure the project successes delivery.
Provide the remote delivery solution to customer and cooperate with local office delivery.
Requirements:
Minimum 3 years working experience in related area;
Familiar with least one field of core network products technology; (CS/PS/IMS/NFV/HSS/UPCC)
Experience in product testing or project delivery or design ;
With mainstream servers (such as HP/IBM) or NFV maintenance experience is preferred;
Familiar with openstack , VMware, CloudOS is preferred;
Good communication and cooperation skills;
With IP certificate is preferred;
Can accept short period business travelling.