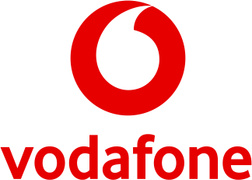 Core Enabler Operations
Nivelul carierei
Middle (2-5 ani), Senior (5-10 ani)
Limbi vorbite
germană, engleză
Technology is a playground for ideas!
Vodafone Shared Services Romania is the place to make them come to life.
If you want to invest more in a career rather than just a job,
Meet us, Join us, Grow with us!
We stay hungry and true to our core values by recruiting people who are fun, passionate, open, and question everything.
Reflect on what your motivation is to come on board! We're eager to hear your story.
We live and thrive in an ever-changing environment where creativity and productivity are key, within working hours, of course.

Your day to day:
2nd Line Operations of Core Enabler Systems/Platforms in a multi-vendor environment.
Preventive and corrective second level troubleshooting ensuring quality and continuity of service and the restoring time for Core Enabler Systems/Platforms.
In collaboration with 1st Line Operations teams, work out procedures related to the analysis of alarms in order to detect and eliminate faults. Perform data configuration, software rollout and support integration activities with planning and delivery functions.
With these activities you will have a great impact on our business:
In case of incident, assure trouble shooting, analysis and all the repair actions, including vendor support & escalation, in order to achieve service restoration of the affected network parts
Analyse customer complaints . for 2G/3G/4G/5G connectivity, VF Pass,
Perform proactive maintenance activities to prevent incidents and constantly optimize the network.
Assure planned work activities, network rollout, software upgrades and parameter changes for Core Enabler Systems/Platforms, ensuring quality of service and avoiding regression on network functionalities
Knowledge sharing in order to increase technical skills of other teams involved in deployment and operations activities in the network
With these skills you are a great candidate:
Very good knowledge of networking principles – 2G/3G/4G/5G networks, AAA, PCRF, etc.
Deep knowledge in the analysis of telecommunication protocols (3GPP mobile network protocols, Diameter, SS7, Radius, TCP/IP etc.)
Very good knowledge in vendor core architectures of Nokia
Analyse and interpret traces (Wireshark traces, network element traces, logs);
Team working oriented
English (spoken and written)
German (spoken and written)
University degree: faculty of Electronics , Telecommunications and Information Technology
1-3 years of experience in Core Enabler Systems/Platforms Operations & Maintenance activities
Sounds like the perfect job? We've got even more to offer:
Work from Home – You can have home office 1 day per week
Medical and dental services
Life insurance
Dedicated employee phone subscription
Special discounts for gyms and retailers
Annual Company Bonus
Ongoing Education – we continuously invest in you to ensure you have everything needed to excel on the job and enhance your skills
You get to work with tried and trusted web-technology
Getting in on the ground floor of an technology changing company
Flexible Vacation – Take time off when you need it, we trust you