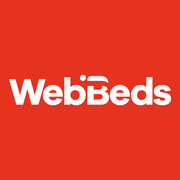 Consultants for Online Republic
Nivelul carierei
Entry (0-2 ani), Middle (2-5 ani)
Limbi vorbite
germană, engleză, franceză, italiană, spaniolă
New opportunity for e-commerce sales career!
Online Republic is a global e-commerce business based in Auckland with 200+ staff and offices in NZ, Australia, China, Romania and Philippines. From our Auckland HQ we take on the world in three online travel categories: car rental, motorhome rental and cruise holidays.
If you have excellent English skills and you also speak German, French, Italian or Spanish, if you are passionate about travel and want to start a career in e-commerce sales, Online Republic has a fantastic opportunity for you.
The aim of the game is to book a major component of our customers dream holiday. We will provide you with a 'red carpet' experience to train and develop you into a world class Sales Consultant. Our dedicated training will teach you all there is to know about Motorhome Republic.
Some of the things you will need to do are:
As Sales Consultant you will
Manage the processing of Motorhome bookings to customers over the phone;
Manage customer interactions in 2 or more languages – specifically English, Spanish, French, German;
Convert email and phone enquiries into confirmed bookings;
As Quality and Compliance Specialist you will
Provide regular analysis of all reservation staff communication with regard to quality and compliance as agreed with Sales and Insurance Managers;
Manage customer interactions in 2 languages – specifically English and French;
Provide coaching to staff regarding Quality and Compliance as soon as an issue is identified in an understanding and constructive manner in order to improve their skills.
What we are looking for?
Enthusiastic and motivated people who want to develop and grow their sales and compliance skills;
The ability to listen to what our customers are telling you and get them into the right vehicle;
Someone with a very high standard of communication, both written and verbal;
The ability to pick up systems and technology quickly and confidently;
Someone who can adapt quickly and easily and who is not afraid to change their thinking.
Besides the career we offer:
An amazing training experience from day one, where you will be trained and supported extensively to ensure your success;
To work alongside a cool team of like-minded people who will support and encourage you;
Discounts on hotel accommodation around world;
Professional Development Training Sessions ;
Company Social Events;
Medical Health Care (Regina Maria);
7Card Gym membership |(discounted).
If it sounds good for you apply now and fin out more!
Interviu online
Do you speak a European Language as well as English, is so which one?
Do you have any Sales or Compliance experience?
Do you wish to work in Cluj Napoca?