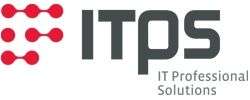 Commercial Lawyer
Nivel cariera
Entry (0-2 ani), Middle (2-5 ani), Senior (5-10 ani)
We are a Romanian IT Services company based in Timisoara, with customers all over the country. Our expertise in projects from the past 14 years made us one of the most skilled and competent suppliers of high-end IT Services in the Romanian market. Some 100 medium-sized businesses to large companies, both local and international, have become our clients.
For the past years, some significant changes hit the IT landscape in Romania. Cloud services are becoming a choice companies consider more and more, legal regulations (such as GDPR and NIS Directive) bring a consistent framework in which IT Services need to operate, and overall IT responsibilities are regarded as a critical factor in any C-level decisions.
Time has come for us to get some expert help regarding contract templates – specific terms, renewals, addendums for our customers, as well as some significant contribution in deals negotiated with our suppliers (mainly telco and licensing providers).
We are looking for a bright commercial lawyer or legal adviser, who is eager to dive into the IT field from a legal perspective and is not reluctant to learn and understand various services engagements we currently have.
We see this job profile as having potential growth to provide a considerable amount of consulting services to the technical and project management teams and could become an adviser that would shape our current and future service engagements.
Just to set things straight, we are not currently in any legal dispute with anyone (nor have we ever been in the past), and debt collection is something we do not have an issue with. We are actually looking for someone who wants to get connected with the technology trends and help us with a legal insight into our business. Which we think would be very valuable.
Requirements:
Some consistent legal expertise regarding commercial law is required, say at least 3 years;
Law school is a must, bar exam is a plus;
Most importantly – the right mindset and energy to fill the role we described above!
Benefits:
I'm sure you know IT specialists are the most pampered species out there, in terms of earnings and benefits. You will be treated no different, we expect no less.